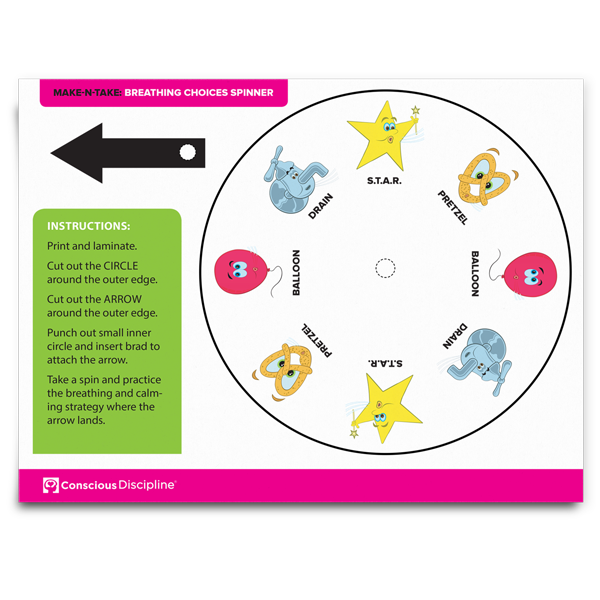 Breathing Choices Spinner
Breathing Choices Spinner
Use this fun, easy to assemble spinner to help children practice active calming and the four main breathing exercises in Conscious Discipline: S.T.A.R., Drain, Pretzel and Balloon.
Age
Helps with
Active Calming
Self-Regulation Tool
Use
Self-Regulation and/or Safe Place Resource
Classrooms
Parent Nights
Staff Training
Home Use
Format
Instructions
8.5x11" single-sided color printout
Materials
Scissors
Hole punch
Brad
Printed Breathing Choices Spinner
Related Free Resources
Related Products
Examples of this Resource in Use
To learn more about this resource, visit Shubert's Classroom in Shubert's School and click on the S.T.A.R. page. There, you'll find videos of the four main breathing exercises.