Virtual Support for Educators
Being of Service - Candid Conversations with Dr. Becky Bailey and Jill Molli
COVID19 Stress: How Uncertainty Affects our Brain with Dr. Becky Bailey
Enjoy a little humor with Dr. Becky Bailey, the originator of Conscious Discipline, and then learn about how your brain is responding to the unique stressors of COVID-19 by shifting from a predictability model to a fluid change model. Understand the possible benefits of the jittery or anxious feelings you may be experiencing. Discover how you can use this global experience to improve resilience, expand your mind into new ways to thinking and increase your long-term sense of wellbeing. Then learn specific strategies to help yourself and your children during this era of COVID-19 stress.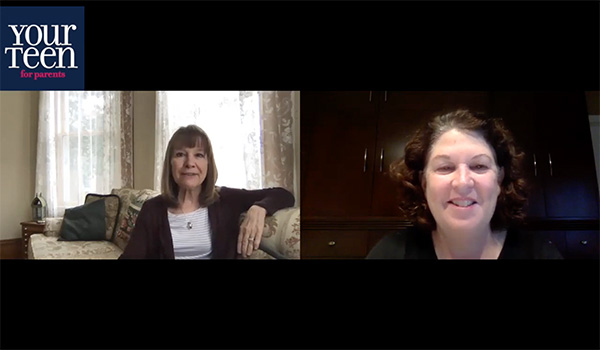 Focusing on the Positive While Sheltering In Place from Amy Speidel
As most families look ahead to several more weeks of sheltering in place, conversations are shifting. In this helpful interview with Susan Borison from Your Teen Media, For Parents, Conscious Discipline Master Instructor Amy Speidel offers advice about how to maintain perspective and co-exist in healthy ways with your family.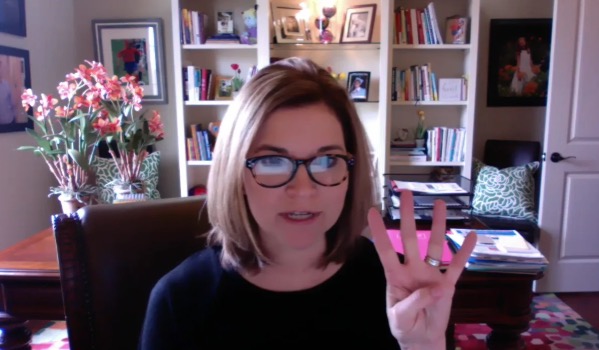 Four Tips for Successful Home Learning
Join Conscious Discipline Master Instructor Jill Molli as she offers an overview of helpful structures that support a successful transition to school learning. Families are reeling as adults and children are simultaneous adjusting to the newness of both home schooling and work from home expectations. This practical webinar suggests four key starting points that will increase safety, add structure and restore some normalcy to your daily routines.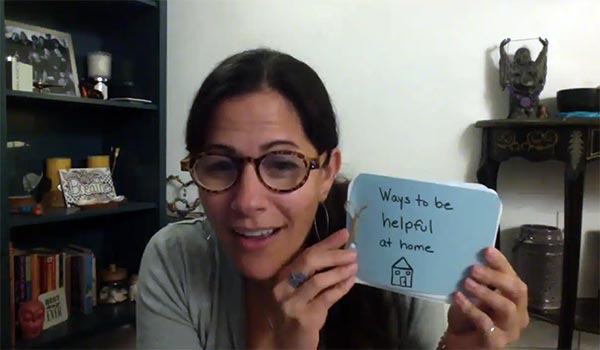 PreK Virtual Lesson Example
With Certified Instructor Mindy Becker
Adult Weekly Commitments
With Certified Instructor Sue Dierks
The Safe Place at Home
With Certified Instructor Nicole Mercer
Reconnecting Through Conflict
by Julie Ruffo
Many of us feel emotionally worn down by the stressors of COVID-19. We may vacillate between optimism and pessimism, contentedness and grumpiness, faith and fear. These feelings often show up as greater irritation, less patience, and increased conflicts and power struggles with loved ones. But there is some good news to be found in all of this…
Healthy relationships are fueled by a process of relationship, rupture and repair. The "repair" after moments of conflict has the potential to increase trust, resilience and the overall strength of the relationship. The key is to consciously tend to the repair when a rupture occurs.
Free Resource: Shubert at Home
Shubert's Home in Bug Valley offers practical, room-by-room examples of Conscious Discipline implementation in the home. Explore the Living Room, Kitchen, Bedrooms and more to discover tips, tools, tricks and videos designed to help parents and families bring the principles and practices of Conscious Discipline to life. Click through the 12 areas of Shubert's Home to find valuable resources that will help you build a foundation of safety, connection and problem-solving in your family's home.
Recursos en Español
A medida que las traducciones al español de nuestros recursos COVID-19 para familias y educadores estén disponibles, los agregaremos a nuestra oferta de recursos gratuitos. Explore seminarios web, artículos, imprimibles y la exclusiva digital: Shubert y Sophie se Quedan en Casa.
Podcasts: Real Talk for Real Teachers
Podcasts
Podcast: Managing Anxiety - Helping Children Name, Claim and Tame Their Distress

In this episode, Jill Molli teaches us new skills as she shares her personal journey with her own anxiety and with helping her daughter manage similar feelings.

Podcast: Weaving I Love You Rituals into the Day

Join Master Instructor Kim Hughes, a 30-plus year veteran of the education field, as she leads a session on making I Love You Rituals part of your day.

Podcast: Wishing Well to Heal from Tragedy and Loss

In this episode, principal Kathy Spidle and teachers Julie Hoven and Miranda Richardson share how they used the Wish Well Ritual to keep the School Family connected and teach love, empathy and kindness during a tragic time.

Podcast: Teaching Conflict Resolution to Young Children

Join Master Instructor Vicky Hepler as she leads a session on teaching conflict resolution in early childhood on this special episode of Real Talk for Real Teachers.

Podcast: Parenting with Conscious Discipline

Listen as Ginny Luther, owner of Peaceful Parenting and retired Conscious Discipline Master Instructor of 18+ years, shares her story of parenting with Conscious Discipline.

Podcast: The Power and Potential of Faith

Listen in as Master Instructor Amy Speidel shares her story of how faith and Conscious Discipline have intersected in her life.

Podcast: How to Help Children Manage Rage

In this episode, Master Instructor Kim Jackson shares alternative strategies to help children understand and safely manage rage.
About Conscious Discipline
Learn more about the evidence-based, trauma informed SEL and classroom management best practices created by author, educator and child development expert Dr. Becky Bailey.