Evidence-Based, Research-Backed Methodology
Conscious Discipline is an evidence-based, trauma-informed approach. It is recognized by the Substance Abuse and Mental Health Administration's (SAMHSA's) National Registry of Evidence-based Programs and Practices (NREPP), and received high ratings in 8 of 10 categories in a Harvard analysis of the nation's top 25 social-emotional learning programs. The Harvard study's authors say, "Conscious Discipline provides an array of behavior management strategies and classroom structures that teachers can use to turn everyday situations into learning opportunities."
Our core methodology is based on four essential components that are scientifically and practically designed for success.
Meet Dr. Becky Bailey, Founder of Conscious Discipline
Learn more about the award-winning author, educator and creator of Conscious Discipline.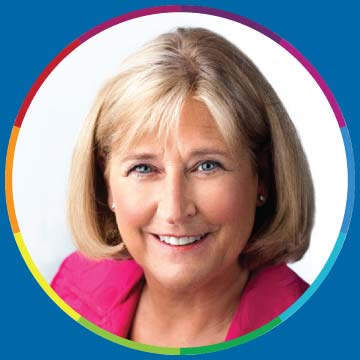 Meet Dr. Bailey
Our Commitment to the Advancement of Racial Equity
Here are some next steps Conscious Discipline is committed to undertaking between now and 2022.
Keep Reading
Conscious Discipline Excels in Harvard Analysis of Top 25 SEL Programs
In a study published by the Harvard Graduate School of Education and funded by The Wallace Foundation, Conscious Discipline was found to be one of only three SEL programs that focuses 75% or more of its content on Emotion/Behavior Regulation and Emotion Knowledge/Expression, and one of only 13 programs that focuses 50% or more its content on Interpersonal Skills. Conscious Discipline received high ratings in 8 of 10 categories. The study's authors say, "Conscious Discipline provides an array of behavior management strategies and classroom structures that teachers can use to turn everyday situations into learning opportunities."
Conscious Discipline in Action