Evidence Base for Conscious Discipline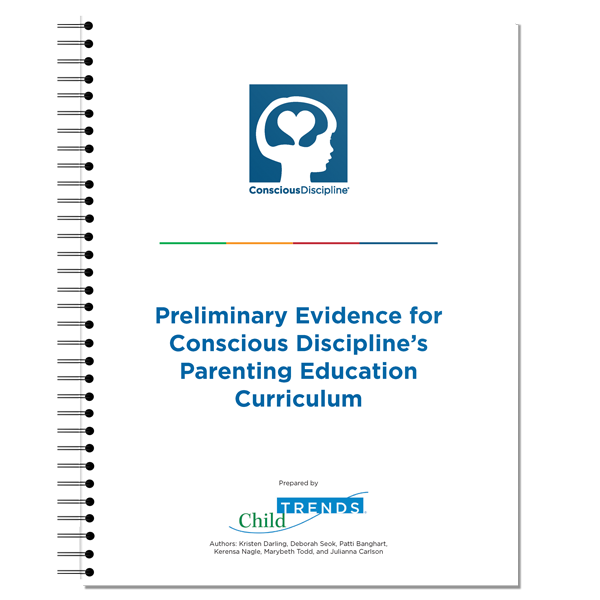 Conscious Discipline Parent Education Curriculum Yields Positive Outcomes, Designated Research-Based
In a research study by ChildTrends, Conscious Discipline's parenting education curriculum was found to improve parenting knowledge and skills, increase parents' ability to manage their own emotions and respond to children's challenging behaviors, and improve emotional management and behavior in children. As a result of the latest research, Conscious Discipline was designated research-based. This designation means that Conscious Discipline's Parent Education Curriculum meets the requirements outlined by the Office of Head Start. Notably, parents reported using Conscious Discipline skills and strategies more consistently six to eight weeks after parenting classes than immediately after classes concluded. Parents reported feeling happier, less frustrated and more interested in connecting with their children. Both directors and parents noted a positive change in the school-home connection.
Decreased Discipline Referrals
Conscious Discipline's methods of teaching pro-social skills in a safe, connected environment reap tangible results. As children learn to regulate emotions and manage conflicts, schools see significant decreases in problem behaviors and discipline referrals.
Increased Academic Achievement
The connection that is central to Conscious Discipline's methodology creates willingness, while increased social-emotional skills means less time devoted to behavior issues. More willingness plus more teaching time results in soaring academics.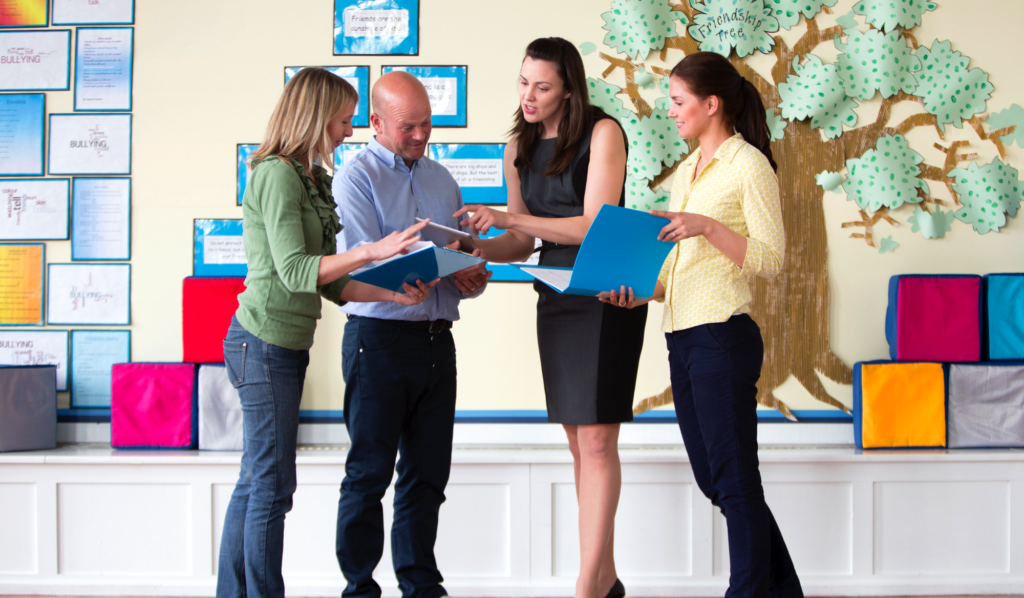 Improved School Culture
Educators want workplaces with high rates of collegiality and support, and students want schools with a caring, positive climate. Conscious Discipline creates a healthy environment that positively impacts adult-adult and adult-child relationships and perceptions.
Healthier Social Emotional Skill Sets
Social-emotional skills like self-regulation are better predictors of life success than any other factor. Conscious Discipline increases both adults' and children's emotional intelligence so they can succeed, both in the moment and in life.
Theoretical and Scientific Basis of Conscious Discipline
Independent Studies
Conscious Discipline Linked to Classroom Quality and Executive Function
An independent research study on Ohio Preschool Promise classrooms using Conscious Discipline (CD) shows the potential impact of Conscious Discipline implementation on classroom quality and children's executive function skills. Researchers utilized CLASS scores, the CD fidelity rubric, the Bracken Basic Concept Scale-Third Edition: Receptive, and the Minnesota Executive Function Scale in 45 classrooms. Results found that higher teacher fidelity to the Conscious Discipline model was associated with higher classroom quality, particularly in the Classroom Organization and Emotional Support domains. Children in classrooms with higher CD implementation fidelity had higher executive function skills in the spring, even after controlling for the overall classroom quality as measured by CLASS scores.
Head Start and Conscious Discipline