Helpful Teaching On Any Device
New Online Training
Start Strong: SEL Foundations and Resiliency in Infants and Toddlers (Ages 0-3)
AVAILABLE NOW: This new online course provides caregivers, educators, mental health professionals and families with the relationship-based competencies needed to create a strong foundation for optimal brain development, resilience, mental health and social-emotional competence in ages 0-3.

Learn More
Resources for Reopening
Building Resiliency: Returning to School in Uncertain Times (Ages PreK – 5th+)
AVAILABLE NOW: This new offering features 30+ hours of core Conscious Discipline content and implementation strategies from Dr. Bailey and our Master Instructors addressing the unique emotional and behavioral needs arising from the brain's response to uncertainty and instability in PreK through 5th Grade.

Learn More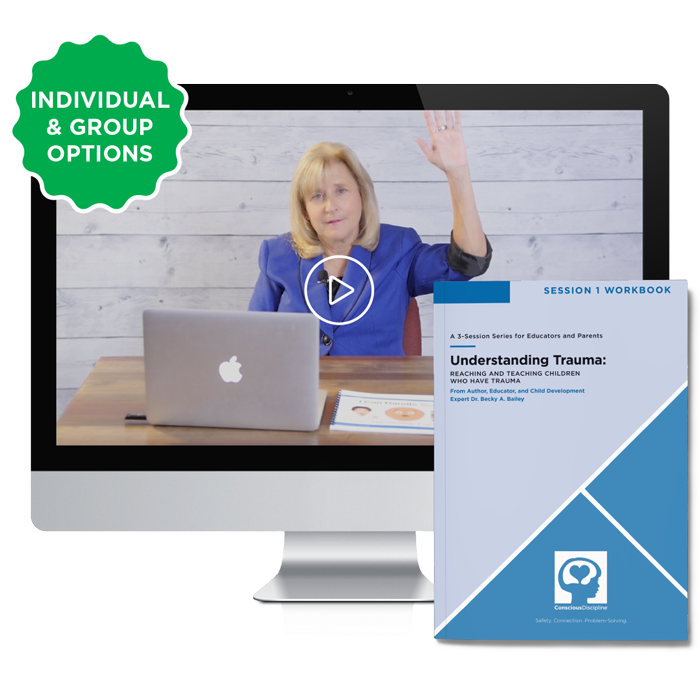 THREE SESSION WEBINAR SERIES
Understanding Trauma with Dr. Becky Bailey
Over the course of three video sessions, Dr. Becky Bailey examines how to disrupt the cycle of trauma by bringing new awareness to our current trauma epidemic. Sessions include self-regulation, connection and resilience interventions that build healthy, healing relationships with the power to help trauma-impacted individuals and communities. Includes 120 minutes of teaching, downloadable session guides and digital extras.
Conscious Discipline Webinars
Free COVID-19 Resources for Families and Educators
It seems ironic that a virus that requires social distancing to slow its spread has drawn our attention to how intimately connected we truly are as friends, neighbors and communities. In response to COVID-19, we've developed over 150+ free webinars, printables, articles and more to support families and educators. You'll find specific structures, helpful tips and practical tools that support an adult-first, child-second approach to building safety, connection and problem-solving in uncertain times.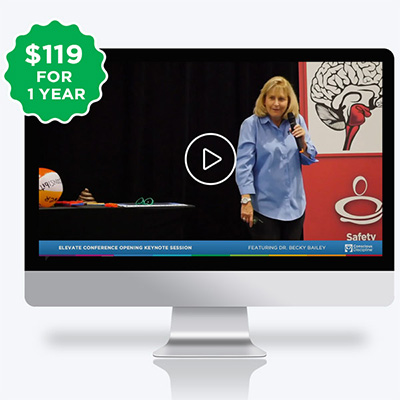 Premium Resources Membership
Conscious Discipline's Premium Resources Membership features our most requested implementation tools in one powerful, on-demand digital bundle ideal for school or home environments. Sign up or log in today for 365 days of access to Audio Series, Make-N-Takes, Games, We Care Cards and the Elevate Social Emotional Learning Video Sessions.
Real Talk for Real Teachers with Dr. Becky Bailey
Dr. Becky Bailey hits iTunes with a new, bi-monthly podcast titled Real Talk for Real Teachers. In each episode, Dr. Bailey talks with a different expert to offer you tips, guidance and humor, empowering you to increase behavioral and academic results. Education has many challenges ahead and Dr. Bailey is here with some real talk to make your journey easier and more fun." A veteran teacher and creator of Conscious Discipline, Dr. Bailey's work has impacted an estimated 15.8M children over 20 years.