Essential Course Topics Include:
Brain State Model

The Conscious Discipline Brain State Model will teach you to recognize and respond to three critical internal states that determine our ability to connect, learn and problem-solve.

Safety

Discover how to recognize and respond to adults and children operating in Survival State by increasing sense of safety to help them access higher brain states.

Connection

Learn how to model the skills of encouragement, choices and empathy to create a connected, compassionate culture for learning.

Problem-Solving

Apply the skills of positive intent and consequences in ways that encourage healthy self-regulation and allow adults and kids to function in their optimal brain state.
10+ Hours of Experiential Learning
The only comprehensive program combining social-emotional learning, discipline and classroom management with transformational results.
This 10-session online course will guide you through the core methodology of Conscious Discipline, a leader in brain-based social-emotional learning that's proven to build resilience in children, families, educators and schools. Educator, author and child development expert Dr. Becky Bailey takes a deeper look at the powers, skills and structures of the Conscious Discipline program. This self-paced course delivers 10+ hours of experiential learning with lots of digital extras and video FAQs for educators, parents and mental health professionals.
Included with Your Registration
Included with your e-Course registration, Conscious Discipline by Dr. Becky Bailey will serve as the companion piece and core text for this 10-session course. The core concepts come alive in each session, and this helpful book provides an in-depth reference point that you'll return to again and again – long after completing the course. Within these pages you will find the skills and strategies that are both scientifically backed and practically applied in daily school and home life. 
Meet  Your Guide
Dr. Becky Bailey is an award-winning author, renowned teacher and internationally recognized expert in childhood education and development psychology. Her Conscious Discipline methodology is changing lives worldwide, every day. Becky speaks to thousands of parents, educators and counselors every year at live events and over 1.2M copies of her best-selling books are in circulation. Over 20 years, her work with Conscious Discipline has impacted an estimated 15.8M children. In a sea of self-help and parenting books, Conscious Discipline provides a proven and comprehensive approach that will improve both your life and the lives of your children. It empowers adults with the self-awareness, brain information, developmental knowledge and useable skills necessary to create safe, connected, problem-solving homes and schools.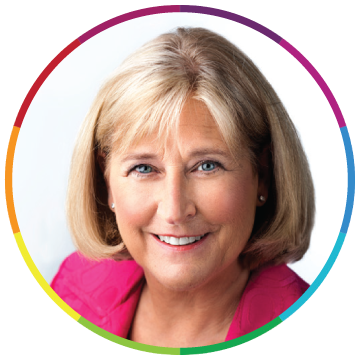 "Conscious Discipline is amazing. Dr. Bailey goes through the science behind her principles in a very concise way, with real-word examples and exercises. The online component really compliments the book. Although this is widely-used for teachers and administrators, as a parent I found the concepts to be very helpful and easy to apply as a parent."
Sarah B. Orlando, Florida
"I purchased a violence prevention curricula for a preschool operating within a center for homeless, but it didn't prevent violence. Now I understand why! Conscious Discipline helped us meet our goal to connect with every child and lay the groundwork for breaking the cycle of homelessness. We finally have exact, effective responses that help us to addresses the deeper needs of by helping them to feel safe."
Sandy W. South Bend, Indiana
"Conscious Discipline changed my classroom, my school and ultimately has changed every facet of my life. Our entire school became more connected and parents felt they were an essential part of our School Family. Teachers began seeing the best in students, and each other. I was able to better manage relationships with coworkers, family and friends. The skills and structures I learned have rewritten my way of thinking and I can confidently say, 'I can handle this,' no matter what comes my way."
Kyree C. Director of Curriculum, Casper, Wyoming
"Our School Family was recognized with a 'You Make a Difference' award from the Florida Developmental Disabilities Council. Our kindergarten and first grade classes were the only inclusion programs recognized in our county, and a major part of our success came from implementing the core methodology of Conscious Discipline. Our children soared socially, emotionally and academically."
Tiffany T. Gotha, Florida