We hope this infant/toddler course will continue to help you navigate and resiliently respond to any ongoing challenges and uncertainty you may encounter.
Video-Based Training Modules
Online sessions addressing safety, connection and problem-solving share life-changing SEL foundations and practical learning that give our youngest children the best possible start in life.
Activities that Bring Each Session to Life
Engage in hands-on activities to help you apply new knowledge and develop new skills. These activities serve as a digital adaptation of our popular Summer Institute Circle Time.
Session-by-Session Digital Handouts
Download session-by-session digital handouts that include helpful reflection questions, notes and activities to further your understanding of each topic in concept and application.
Suggested Readings and Resources
Explore additional readings and resources to deepen your understanding and enhance your learning experience during and after the Infant/Toddler e-Learning experience.
Developing Relationship-Based Competencies with Conscious Discipline
Our high-engagement online format provides a practical, hands-on learning experience. View with a partner or group for the best experience and to apply strategies together. Content is broken into three main areas of focus, each with multiple learning modules that introduce and contextualize life-changing information and practical learnings:
Safety Through Attunement
Connection Through Attachment
Problem-Solving Through Autonomy
Learn How to Create Optimal Stimulation for Infants and Toddlers
This e-Learning experience addresses the needs of the adult first, and then addresses the needs of the child during the critical early years of development. The ability to recognize and manage both mild and toxic stress is an adult prerequisite for equipping the next generation to do the same. Using neuroscience, child development, evidence-based strategies and a trauma-informed approach, this essential content will equip you with best practices and transform how we see ourselves, our relationships and our children. The first three years of life are a period of incredible brain growth. The way we respond to the needs of infants and toddlers will help or inhibit them from forming healthy life patterns.
Individual and Group Options
Dr. Becky A. Bailey
Dr. Becky Bailey is an award-winning author, renowned teacher and internationally recognized expert in childhood education and development psychology. Her Conscious Discipline methodology is changing lives worldwide, every day. Becky speaks to thousands of parents, educators and counselors every year at live events and over 1.2M copies of her best-selling books are in circulation. Over 20 years, her work with Conscious Discipline has impacted an estimated 15.8M children. In a sea of self-help and parenting books, Conscious Discipline provides a proven and comprehensive approach that will improve both your life and the lives of your children. It empowers adults with the self-awareness, brain information, developmental knowledge and useable skills necessary to create safe, connected, problem-solving homes and schools.
Elizabeth Montero-Cefalo
Elizabeth Montero-Cefalo graduated from the University of Miami with a Masters in Early Childhood Special Education and is a talented trainer who has worked extensively with special needs children. Elizabeth specializes in infant / toddler, pre-K, Special Ed, ESE & Autism and is bilingual in English and Spanish. Her special education classroom was recognized as a Conscious Discipline model classroom by Dr. Becky Bailey and the Miami-Dade County Public School District.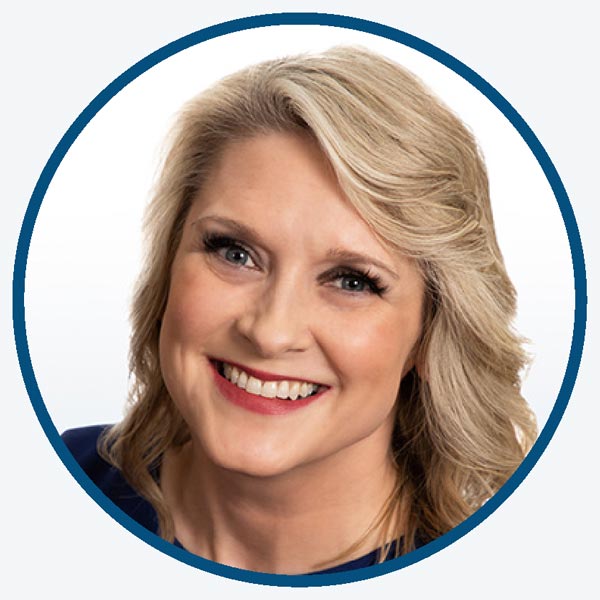 Angela Fraley
Angela Fraley completed her undergraduate work at the University of Central Oklahoma to obtain teaching certifications in Elementary Education, Early Childhood and Mild to Moderate Disabilities. She completed her graduate work at the University of Oklahoma to earn a Master's Degree in Prevention Science and an IC & RC Certified Prevention Specialist credential. With over 20 years of experience in early childhood education, 10 years of Conscious Discipline experience and a highly responsive presentation style, Angela is a Master Instructor who inspires transformation.