Educator
Dr. Bailey has worked with the most difficult children for 40+ years and has developed curriculum and taught at the college and graduate level.
Founder
Dr. Bailey, along with Kate O'Neil, founded Conscious Discipline (Loving Guidance, Inc.) in 1996. The company recently celebrated their 20 year anniversary.
Author
Dr. Bailey has authored 21 books related to guidance and discipline and 14 children's books that model Conscious Discipline for children and adults.
Speaker
Dr. Bailey is a dynamic and engaging speaker, facilitating Institutes, workshops, courses and keynote addresses at a variety of Conscious Discipline and education industry events annually.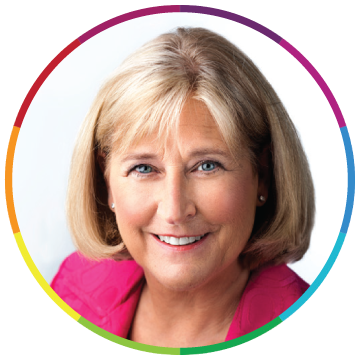 Dr. Bailey Receives 2017 Lifetime Achievement Award from Frog Street
July 2017 – At the SPLASH 2017 conference, Frog Street honored Dr. Becky Bailey with the Lifetime Achievement Award for Excellence in Early Childhood Education. Frog Street is a provider of curriculums and professional development resources for early childhood educators. Conscious Discipline and Frog Street have partnered to create multiple programs, including the nation's first 52-week Comprehensive Toddler Program. These bilingual curriculums integrate Conscious Discipline's social-emotional learning with academic readiness lessons that optimize key windows for children's growth and development.
Dr. Becky Bailey in Action
Online Course
Join educator, author and creator Dr. Becky Bailey for an award-winning, 10-session online course about the framework of Conscious Discipline.
Listen Now
Podcast
Listen in to Dr. Becky Bailey and special guests via her monthly podcast, Real Talk for Real Teachers.
Sign Up