More About Conscious Discipline
Press Releases
Conscious Discipline Partners with Child Trends for Enhanced Research Support
AUGUST 2017 – Conscious Discipline, a leader in social-emotional learning and classroom management best practices, has engaged Child Trends as a research partner. Child Trends will collaborate with Conscious Discipline to develop a coordinated approach to research, identify funding and expand Conscious Discipline's representation on evidence-based registries.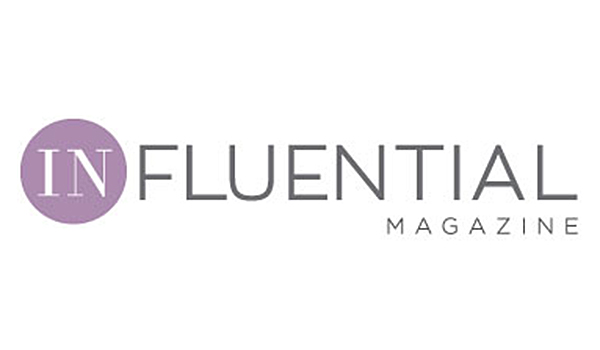 People You Should Know: Dr. Becky Bailey
JULY/AUGUST 2018 – Dr. Becky Bailey was selected as a "Person You Should Know" for the Fall Preview edition of InFluential Magazine. The issue honors thought leaders in a variety of areas, including psychology, technology and education. Dr. Bailey was selected for her passion and commitment to creating positive, brain-smart environments for children, families and schools.
Keep Reading
Douglas County teachers learn Conscious Discipline program at seminar
JUNE 2018 – After several groups of Douglas County teachers attended a Conscious Discipline Summer Institute (CD1), the district was impressed and inspired by what they learned. See how district leaders and educators rallied to bring CD1 to the small town of Roseburg, Oregon, where about 200 Douglas County teachers immersed themselves in Conscious Discipline.
Keep Reading
Madison child care center uses an unconventional way of teaching that teachers say works
SEPTEMBER 2017 – Take a peek inside a Madison, WI school that brings children from diverse backgrounds together to receive the best academic and social-emotional education possible. "If you want children who can work together and solve problems, then we need to start actually having children work together and solve problems… with Conscious Discipline."
Keep Reading
A Simple Solution to End Separation Anxiety
MAMA IN THE NOW – A parenting class with Conscious Discipline Master Instructor Ginny Luther helped one Mom understand her son's separation anxiety, approach it differently and provide the predictability he needed to manage it. See the practical tool she and her son's preschool used to encourage his safety and independence while at school.
Keep Reading
Mom's Everyday Conscious Discipline
AUGUST 2017 – The Playing Field crosses the socio-economic divide to meet all children's needs with quality early childhood education as a Conscious Discipline School Family. Learn more about this unique program in Madison, WI and an upcoming event.
Keep Reading
Conscious Discipline Instructor Wins Prestigious Kennedy Center Award
CBS EVENING NEWS – Conscious Discipline Certified Instructor, Donna Porter from Picayune, MS, won the National 2012 Kennedy Center/Stephen Sondheim Inspirational Teacher Award. Only 10 teachers were chosen from around the country for this prestigious honor. Watch the interview.
Keep Reading
WebMD: Why Kids Whine and How To Stop Them
WEBMD – Educator and developmental psychologist Dr. Becky Bailey offers insights and strategies for whining on WebMD. When whining occurs, take a deep breath and remember the goal behind the behavior: Whining isn't just to irritate you: it's actually a call for help. Respond with "I" statements and address the core issues behind the whining.
Keep Reading
Seven Secrets of Successful Discipline
BETTER HOMES & GARDENS – "Discipline is not about controlling or demeaning a child," says Becky Bailey, psychologist from Oviedo, Florida, and author of Easy to Love, Difficult to Discipline (2000). "Discipline is about helping children be successful. Not focusing on what they did not do, but focusing on what you want them to do."
Scholastic Parent & Child: Kindness Counts
SCHOLASTIC – Recent research shows that kindness counts in more ways than the obvious growth of morality. We are not meant to be completely independent nor dependent, but to give and receive in mutual interdependence. Read more in a comprehensive Scholastic article based on Conscious Discipline.
Keep Reading
Gentle Discipline Tips
WEB MD – Dr. Becky Bailey, Martha Heineman Pieper, and Jane Nelsen are leaders in the positive discipline movement. Together, they share eight quick, gentle and easy tips to help with parenting young children through the challenging toddler years.
Keep Reading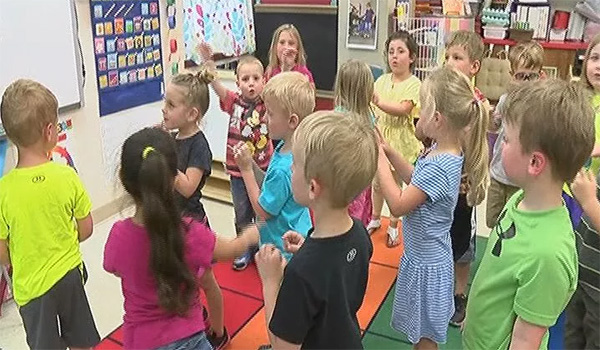 Teachers Learn Why Students Do What They Do
REGION 8, JONESBORO, AR (ABC) – Teachers at Greene County Tech Preschool are learning why kids do the things they do. Teachers are now applying the Conscious Discipline Program into their classrooms with about 240 children.
Keep Reading
Conscious Discipline Creator Dr. Becky Bailey Sees Philosophy in Action
BILOXI, MS (WLOX) – Schools across the world use Conscious Discipline in their classrooms. Today, the creator of that philosophy came to North Bay Elementary in Biloxi to see her program in action.
Keep Reading
Creator of Conscious Discipline Pays First Visit to South Mississippi School
BILOXI, MIS (WLOX) – The founder of a popular program that's being used in classrooms across the country made her first visit to a South Mississippi school Friday. Dr. Becky Bailey is the creator of Conscious Discipline. She is also an award-winning author and early childhood education expert who just wants to turn schools into a safe, positive environment for children.
Keep Reading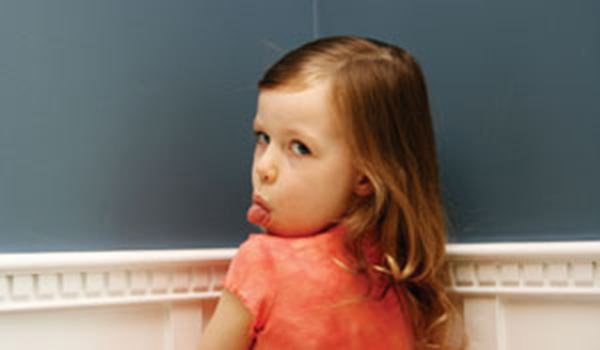 Alternatives in Discipline
PARENT MAP – Dr. Becky Bailey, Alfie Kohn and other leaders in childhood behavior weigh in on effective new approaches to common discipline practices like punishment, spanking and time out.
Keep Reading
Your Teen: Interview with Dr. Becky Bailey
YOUR TEEN: FOR PARENTS – It's normal to struggle with disciplining a teenager. Conscious Discipline is based on the idea that parents can develop discipline within their teenagers rather than impose discipline on them. Intrigued? We certainly were.
Keep Reading