Four next steps that help teachers be the change they want to see in the world:
NEW: Join Dr. Becky Bailey for a 10-Session Online Course
2020 Teachers' Choice Awards Professional Development Winner
Life-changing skills at the click of a button! Our award-winning online course delivers everything you need to decrease problem behaviors, power struggles, impulsivity and aggression, while increasing resilience, self-regulation, emotional health and overall achievement. Conscious Discipline is a leader in brain-based, trauma-informed social-emotional learning. Dr. Becky Bailey, the founder of Conscious Discipline, will guide you through the program's core methodology in this intensive course that delivers 10+ hours of experiential learning, digital extras and video FAQs. We've designed this life-changing e-course for all those who come in contact with children, especially educators, parents and mental health professionals. You provide the willingness to change; we'll provide the skills you need to make that change a reality!
Conscious Discipline in Action: Shifting from Typical to Transformational
New Podcast
Listen in to Dr. Becky Bailey and special guests via her monthly podcast, Real Talk for Real Teachers.
Listen In
Free Webinars
Free Webinars about Conscious Discipline implementation and relevant education industry trends.
Start Watching
Conscious Discipline Excels in Analysis of Top 25 Social Emotional Learning Programs
Compared to 25 other SEL programs, Conscious Discipline (CD) is one of only three programs that focuses three-quarters or more of their content on Emotional Processes (specifically Emotion Knowledge/Expression and Emotion/Behavior Regulation) and one of 13 programs that focuses more than half their program content on Interpersonal Skills. In comparing key components of SEL programs CD received high ratings in 8 of 10 categories (e.g. classroom activities beyond core lessons and integration with academic content; climate and culture supports; professional development supports).
2020 Conscious Discipline Events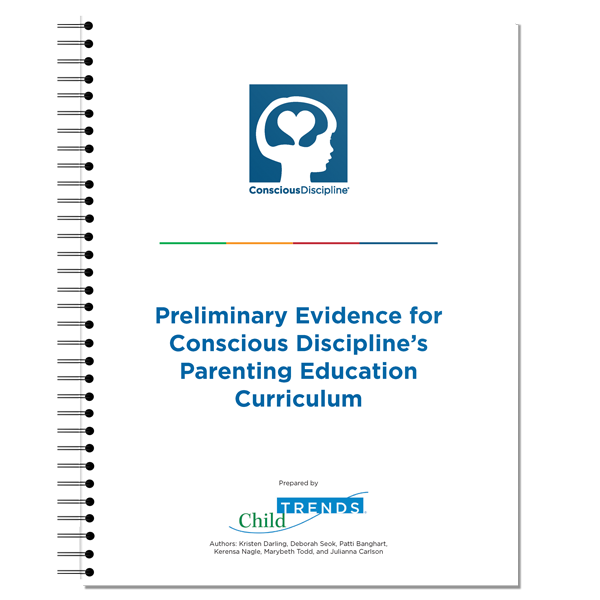 NEW: Conscious Discipline Parenting Education Curriculum Yields Positive Outcomes
In a research study by ChildTrends, Conscious Discipline's parenting education curriculum was found to improve parenting knowledge and skills, increase parents' ability to manage their own emotions and respond to children's challenging behaviors, and improve emotional management and behavior in children. Notably, parents reported using Conscious Discipline skills and strategies more consistently six to eight weeks after parenting classes than immediately after classes concluded. Parents reported feeling happier, less frustrated and more interested in connecting with their children. Both directors and parents noted a positive change in the school-home connection.
Shop Conscious Discipline
Conscious Discipline has a 20-year track record of transformational results.