Handling Upset: The Adult-First Mindset Shift
Register Today for This New E-Course!
There's a fundamental flaw in many discipline approaches: The expectation that adults can teach skills we struggle with ourselves. Curriculums that provide words and actions for children without providing the words and actions for adults will always fall flat. We cannot effectively teach skills we do not practice ourselves! Empower yourself to change the "do as I say, not as I do" dynamic with Handling Upset: The Adult-first Mindset Shift.
Video-Based Training Modules with Jill Molli and Dr. Becky Bailey
Conscious Discipline Master Instructor Jill Molli leads 8+ hours of video training, including key points presented by Dr. Becky Bailey. Gain insight about why an adult-first approach to self-regulation is absolutely necessary, and how to shift from passing down our wounds and triggers to modeling and teaching the behaviors we want children to acquire.
Activities and Self-Reflection to Bring Each Session to Life
Each session features real-world examples, a conversational teaching style, "ah-ha!" moments, opportunities to reflect, and immediate strategies for increasing self-regulation, EQ, wellness and resilience.
Digital/Printable Workbook
As you enjoy your sessions with Jill, you can follow along in a downloadable and printable workbook that will guide your learning with important ideas, key strategies, and opportunities for self-reflection and planning.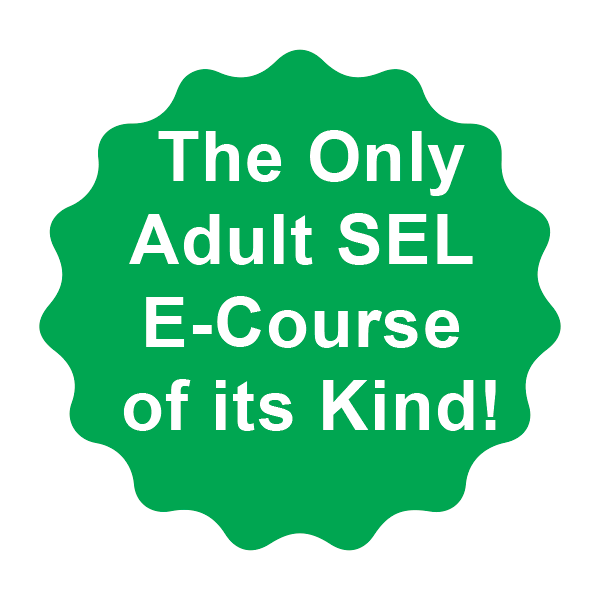 Empower Yourself to Make Positive Changes
Handling Upset: The Adult-first Mindset Shift is designed for both individual and group viewing. It is the perfect entry point for those just learning about Conscious Discipline and a powerful refresher course for those who are already implementing Conscious Discipline in their home, center, school, district or workplace.
Conscious Discipline Master Instructor Jill Molli's uniquely conversational approach to the content creates a delightful exploration of:
The adult-first mindset shift: What it is and why it's essential for children's growth and our own
The foundation of upset: Where upset comes from and how to handle it
The Conscious Discipline Brain State Model: The key that unlocks an understanding of children's behavior and our own
Active calming and wishing well: Two core strategies for regaining composure and bringing the best of ourselves to each moment
Noticing: A simple technique for replacing brain-depleting judgment with brain-building language
Brain integration strategies: An integrated brain is wired for learning, problem solving and achievement
Strategies for naming and claiming our feelings: Managing our upset improves every relationship in our lives, and models and teaches the skills we want children to use
Be the Change You Want to See in the World
Ultimately, the Powers of Conscious Discipline help us shift from "Do as I say, not as I do," to "Be the change you want to see in the world" by doing our own internal work first. The goal is to increase our resiliency, examine our barriers to equity, and begin to see and do things differently, creating positive change for ourselves, our children, our communities and our world.
Individual and Group Options
Facilitated by Jill Molli
Jill Molli
Jill's experience includes delivering state and national keynotes, teaching children with behavior disabilities, teaching elementary school and serving as a school counselor. Her background has proved invaluable in teaching schools and school districts how to implement Conscious Discipline. She has also taught hundreds of Conscious Discipline parenting classes, with audiences including imprisoned mothers, "Soccer Dads," and parents interested in learning more about how to parent their children. Jill is a contagious source of enthusiasm for and knowledge about Conscious Discipline.