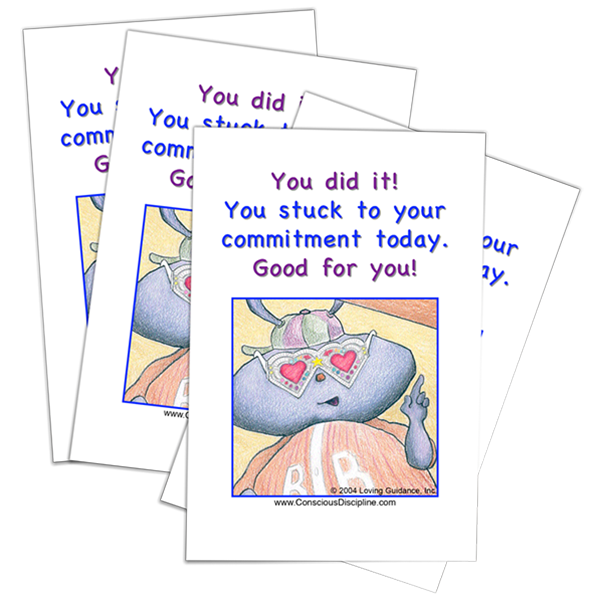 We Care Cards: You Did It! – Commitment
We Care Cards: You Did It! – Commitment
Making a commitment activates the prefrontal lobes and promotes mindful attention. Following through on the commitment builds self-esteem. When the children in your classroom stick to their daily commitments, celebrate success using a You Did It! -Commitment card.
Age
Helps with
Building Confidence and Connection
Encouraging
Celebrating
Promoting Attention
Use
Classroom
Can be adapted for use in the home
Format
Materials
Scissors
Printed You Did It! - Commitment cards
Related Free Resources
Related Products
Examples of this Resource in Use
To learn more about using commitments in your classroom, visit Sophie's Classroom in Shubert's School and click on Commitments.