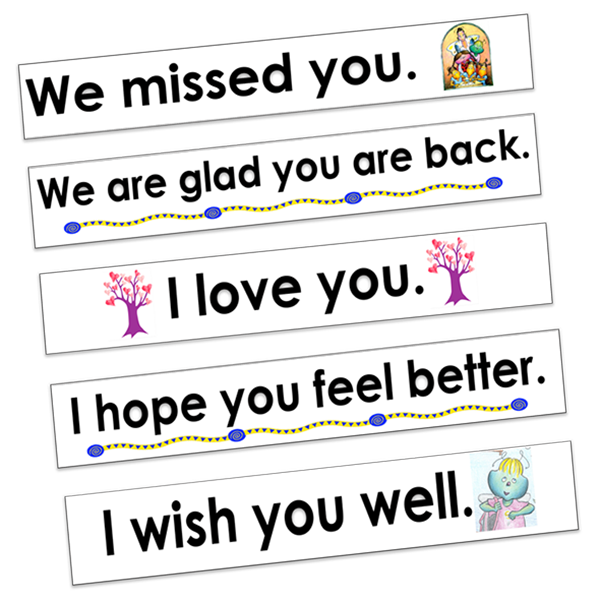 We Care Cards: We Care Sentence
We Care Cards: We Care Sentence
Use these cute, colorful We Care Sentences to tell your students or co-workers, "We missed you," "I love you," "I wish you well," "I hope you feel better," "You can do it," and more.
Age
Helps with
Building Confidence and Connection
Encouraging
Celebrating
Use
Classroom
Can be adapted for use in the home
Format
Materials
Scissors
Pen or pencil
Printed Mini You Did It! Cards
Related Free Resources
Related Products
Examples of this Resource in Use
If you'd like to expand on the "We Care" theme in your classroom, you may be interested in creating a We Care Center. For tips, as well as photo and video examples, visit Shubert's Classroom in Shubert's School and select We Care Center.