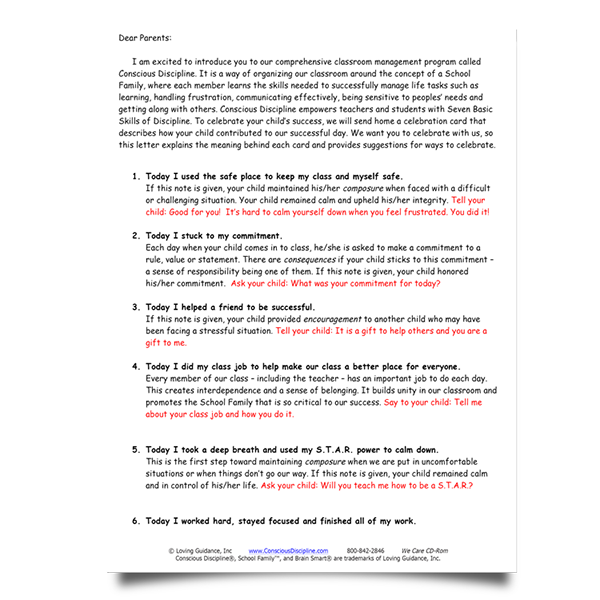 We Care Cards: Letter to Parents
We Care Cards: Letter to Parents
As you implement Conscious Discipline, remember that parents are part of your School Family too! This letter introduces Conscious Discipline and the use of We Care Cards to parents. It also explains the meaning of each card and provides suggestions to help parents celebrate.
Age
Helps with
Parent communication and connection
Celebrations
Explaining Conscious Discipline
We Care Cards to parents
Use
Communicating with Parents
Format
Materials
Printed Letter to Parents
Envelopes
Related Free Resources
Related Products
Examples of this Resource in Use
If you'd like to expand on the "We Care" theme in your classroom, you may be interested in creating a We Care Center. For tips, as well as photo and video examples, visit Shubert's Classroom in Shubert's School and select We Care Center.