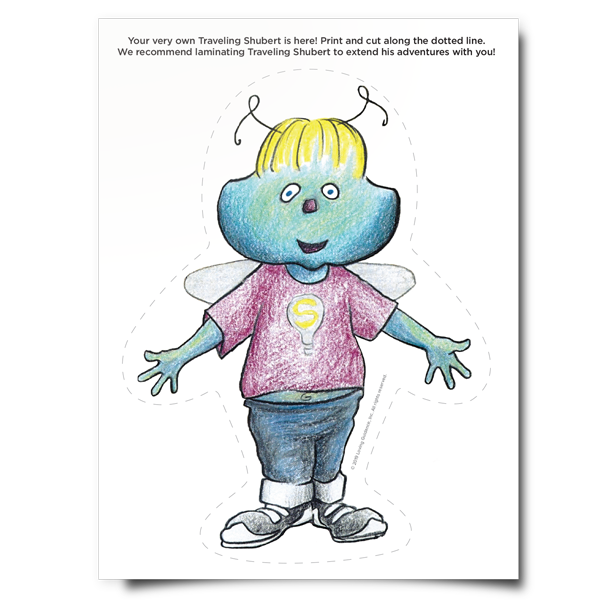 Traveling Shubert
Are you looking for a fun way to share the powers and skills of Conscious Discipline with your students' families? Traveling Shubert is here to help! This Free Resource was inspired by an episode of
Real Talk with Real Teachers
with special guest Celeste Finnegan. Along with a journal, she sends Traveling Shubert home with each of her pre-K students multiple times a year. The process looks like this:
Talk to children about how to keep Traveling Shubert safe. Ask children to tell their families what they've learned from Shubert and why he's important to them.
During the first trip, include a note in the journal introducing Traveling Shubert to families. Ask them to spend time with Shubert and write about their time together in the journal. When the child returns to class, have them share.
On the second trip, provide breathing icons and instructions for creating a breathing box.
On the third trip, provide instructions for creating a Safe Place at home.
Additional trips can introduce other concepts, like I Love You Rituals.
Of course, you can find your own creative ways to use Traveling Shubert too! Listen to
Celeste's podcast
to learn more information about how she uses Traveling Shubert with her students and families.
Age
Helps With
School-home Connection
School Family
Active Calming
Safe Place
I Love You Rituals
Use
For teachers who want to introduce Conscious Discipline concepts to families
Materials
Printed Traveling Shubert
Scissors
Journal
Related Resources
Related Products