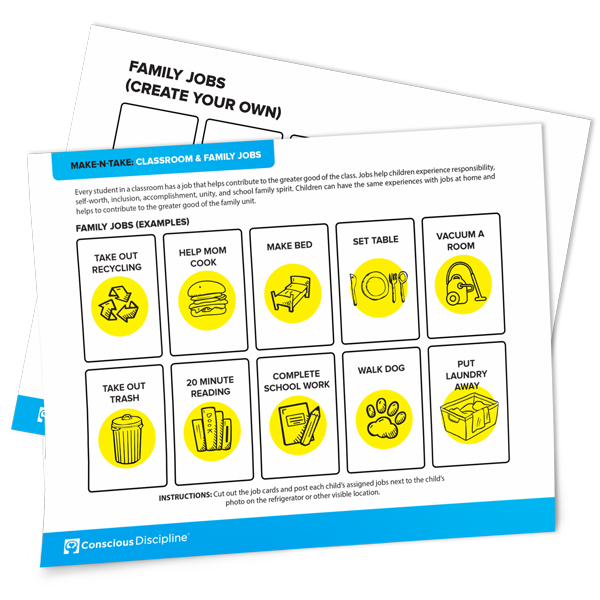 Family Jobs Board
In the School Family, every student has a job that contributes to the greater good of the class. Use our Family Jobs Board to give your children the same experience with jobs at home. Simply cut out the provided job cards (and create some of your own), then post each child's assigned jobs next to the child's photo on the refrigerator or other visible location.
Age
Helps with
Responsibility
Self-worth
Inclusion
Accomplishment
Unity
Family Spirit
Use
Format
Two 8.5x11" single-sided color printouts
Materials
Scissors
Tape or magnets
Printed Job Cards
Related Free Resources
Related Products
Examples of this Resource in Use
To learn more about this resource, visit Shubert's Classroom in Shubert's School and click on Job Board. Watch videos of jobs in action in the School Family, then apply these same concepts with your family at home.