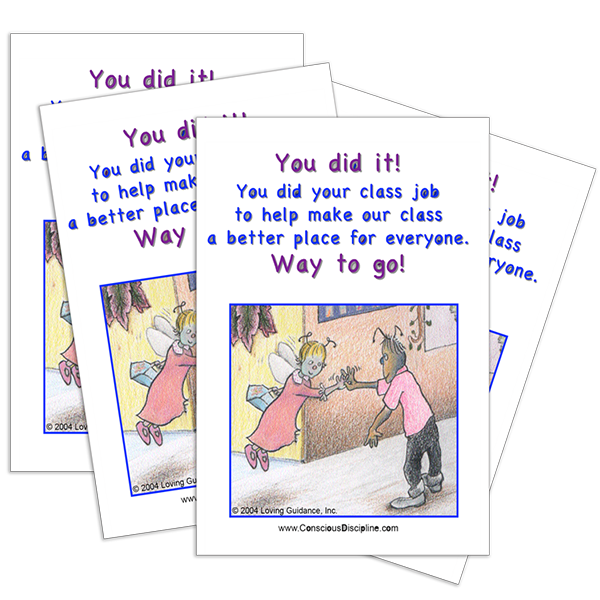 You Did It! – Jobs
Jobs allow students to practice responsibility, build self-worth, and feel that they make valuable and necessary contributions to the School Family. Multiply these benefits by celebrating completed jobs with a You Did It! -Jobs card.
Age
Helps with
Building Confidence and Connection
Encouraging
Celebrating
Use
Format
Materials
Scissors
Printed You Did It! - Jobs cards
Related Free Resources
Related Products
Examples of this Resource in Use
To see photos and videos of Conscious Discipline jobs in action, head to Shubert's Classroom in Shubert's School and select Job Board.