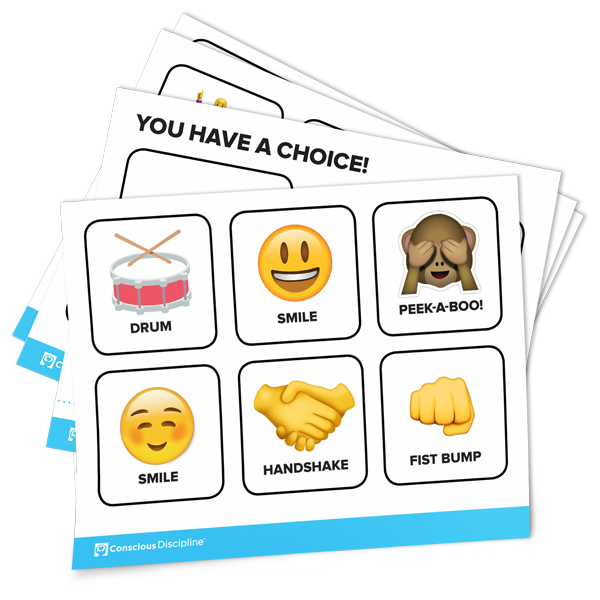 Choices Board for Greetings
Choices Board for Greetings
Set the tone for a fun, cooperative day of learning with our choice board for greetings. Children can choose how they would like to be greeted from a variety of options, including Smile, Handshake, Peek-A-Boo, and Happy Dance. Use the blank cards to create playful greetings of your own!
Age
Helps with
Establishing a Felt Sense of Safety and Connection
Fostering Cooperation
Use
Classrooms
Parent Nights
Staff Training
As Students, Parents, or Staff Members Enter the Building or Room
Format
Instructions
Four 8.5x11" single-sided color printouts
Materials
Scissors
Velcro
Printed choice board
Printed greeting cards
Related Free Resources
Related Products
Examples of this Resource in Use
To learn more about this resource, visit the Entrance of Shubert's School and click on Greetings . You can also view Greeting Rituals in Sophie's Classroom. Browse the photos and videos to see Conscious Discipline greeting rituals in action.