Consequences Summary
Power: Intention: Mistakes are opportunities to learn.
Becoming Brain Smart: The brain functions differently under threat.
Skill: Natural consequences, tattling as a teaching tool, logical consequences, problem-solving, P.E.A.C.E. process
School Family: Class Meetings, Conflict Resolution Time Machine, Relationship Repair Rituals
Power of Intention
Executive Skills: A TOP WIFE Makes Good TEa
Attention: The ability to sustain attention in spite of distractibility, boredom or fatigue.
Time Management: The capacity to estimate how much time one has, how to allocate it, and how to stay within time limits and deadlines. A sense that time is important.
Organization: The ability to create and maintain systems to keep track of information or materials.
Prioritization: The ability to see what is most important and make a plan to accomplish it.
Working Memory: The ability to hold information in memory while performing complex tasks, and the ability to draw on past learning or experiences to apply to the situation at hand or project into the future.
Impulse Control: The capacity to think before you act, allowing you to evaluate a situation and how your behavior might impact it.
Flexibility: The ability to revise plans in the face of obstacles, setbacks, new information or mistakes. Adapting to changing conditions.
Empathy: Understand what others feel and see from another's point of view.
Metacognition: The ability to step back and take a bird's eye view of yourself in a situation. To observe yourself (reflect and witness), self-monitor and self-evaluate.
Goal Achievement: The capacity to set a goal and follow through to completion.
Task Initiation: The ability to begin projects without undue procrastination, in an efficient and timely fashion.
Emotional Control: The ability to manage emotions.
Executive Skills Lending Library
Steps in the Lending Process
Step 1: Make environmental modifications as needed.
Step 2: Teach the skills needed.
Step 3: Notice and encourage the skill when being used.
Step 4: Model the skill and use the think out loud technique.
Step 5: Ask for willingness by helping children define and solve their problem.
Managing Emotional Mayhem Feelings Chart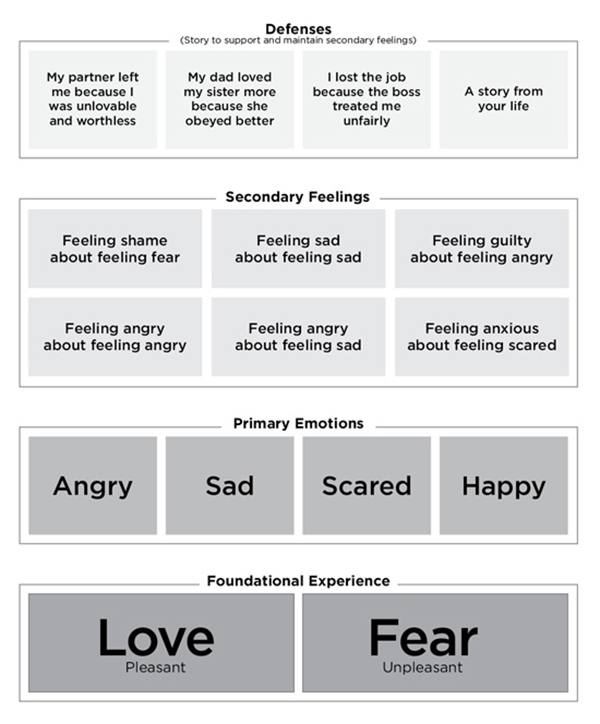 Executive Skills Required for Each Grade Level
Common Developmental Tasks that Require Executive Skills
We are our children's surrogate frontal lobes.
Discipline in education and parenting requires: Adults "lend" their frontal lobes, or executive skills, to the child. We are not supposed to be their frontal lobes forever; we must gradually teach, prompt and turn over the skills when appropriate. This happens in two ways: Prompt and teach using the following as these skills begin to come online: (This requires supervision and is labor-intensive.) Composure, encouragement, assertiveness, choices, positive intent, empathy and consequences. Structure the environment to compensate for underdeveloped skills and promote the internalization of skills in the future through: Visuals Limits such as gating toddlers to limit falling down steps, gating adolescents to limit access to drugs/alcohol/weapons as best we can. The following are developmental tasks that adults commonly expect of children. The age grouping of the tasks is an approximate guideline. The point is to determine children's level of executive skill in relation to these developmental tasks. The assessment can help adults pinpoint the adjustments in frontal lobe support that the child requires for success. The list also sets the stage for determining the next set of skills to teach and how we can shape these executive skills through our actions.
Preschool
Follows simple commands. ("Get your shoes from the bedroom.")
Cleans up with lots of assistance.
Performs simple chores and self-help tasks with reminders. (Get dressed, brush teeth, wash hands.)
Inhibits behavior. (Don't touch, run into street, grab toys, hit, bite, push.)
K-2nd Grade
Follows simple commands. (Up to a three-step process.)
Cleans up with little assistance.
Performs simple chores, may need reminders.
Brings papers to and from school with help.
Completes homework assignments. (20 minutes maximum.)
Decides how to spend money.
Inhibits behaviors. (Follows safety rules, doesn't swear, raises hand before speaking, keeps hands to self, doesn't hurt others.)
3rd-5th Grade
Runs errands and follows commands. (May involve time delay or greater distance, "When we return from lunch, we will continue with math.")
Cleans up.
Performs chores that take 15-30 minutes.
Brings books, papers, assignments to and from school.
Keeps track of belongings when away from home.
Completes homework assignments. (One hour maximum.)
Plans simple school projects such as book reports. (Select/read book, write report, hand it in.)
Keeps track of changing daily schedule. (Different activities after school.)
Saves money for desired object, plans how to earn money.
Inhibits/self-regulates. (Behaves when teacher is out of the classroom, refrains from comments, temper tantrums or bad manners.)
Grades 6 – 8th
Helps out with daily responsibilities around the house that take 60-90 minutes to complete, takes responsibility for occasional tasks. (Rake leaves, shovel snow, mow grass.)
Babysits young children for pay.
Uses a system for organizing schoolwork, including assignments, notebooks, etc.
Follows complex school schedule involving changing teachers and subjects.
Plans and carries out long-term projects, including tasks to be accomplished and creating a reasonable timeline, may plan multiple large projects simultaneously.
Plans time, including after school activities, homework, family responsibilities.
Estimates how long it takes to complete an individual task and adjusts schedule to fit.
Inhibits rule-breaking in absence of visible authority.
High School
Manages school work effectively on a day-to-day basis, including completing homework on time, studying for test, creating and following timelines.
Makes adjustments in quality of work based on grades or feedback from teacher.
Establishes and refines long-term goal and makes plans to meet that goal. If goal is college: makes appropriate grades, selects appropriate coursework, signs up for SAT. If no plans for college: pursues vocation or coursework for employment after high school.
Makes good use of leisure time, including obtaining employment, extracurricular activities and recreational activities in the summer.
Inhibits reckless and dangerous behavior. (Excessive speeding, drugs, alcohol, sexual acting out, shoplifting, vandalism.)
When children are not meeting these developmental tasks as expected, we must step in to provide the frontal lobe skills required as we encourage the children to develop the skills themselves. The following three adjustments are often needed for children to be successful:
First modify our perceptions and expectations of the child. (Seven Powers)
Add structure, supervision and guidance to help the child be successful. (Seven Skills)
Provide environmental supports that may be added or withdrawn. (Structures)
Response to Intervention
Understanding and Assessing RTI/MTSS using Conscious Discipline
The Three Types of Tattling
Practice becoming conscious of what your current response to tattling teaches by completing the activity using the summary graphic on your portal. The three general types of tattling are intrusion, revenge and safety tattling. How we respond to these types of tattling is critical.
Conflict Resolution Time Machine