COVID-19: Five Helpful Responses for Families
For 20+ years, "We're all in this together," has been a core tenet of Conscious Discipline. It seems ironic that a virus that requires social distancing to slow its spread has drawn our attention to how intimately connected we truly are as friends, neighbors, communities and nations. Now more than ever, safety and active calming have become mission-critical for families everywhere. Regardless of how many years we've been developing our own social emotional toolset, it's difficult to help a child co-regulate when we feel anxious ourselves!
Conscious Discipline for Parents
Conscious Discipline for Educators
Episode 060: Creating Optimal Relationships for Optimal Learning
Real Talk for Real Teachers with Dr. Becky Bailey and special guest J.C. Commander
In this podcast, you'll hear from J.C. Commander, a dean of students for South Euclid-Lyndhurst City School District in Ohio. Listen in to learn how Conscious Discipline has helped J.C. and his district prioritize relationships in order to optimize learning.
Listen Now
Episode 059: The Importance of Composure
Real Talk for Real Teachers with Dr. Becky Bailey and special guest DJ Batiste
Listen in as DJ discusses the powerful impact of teachers, the vital skill of composure, and how teachers like you can connect with other "DJ's" and change their life trajectory for the better. As DJ says, "Never question the power you have as a teacher…You can choose to create more success stories and less statistics."
Listen Now
Conflict in the Classroom: An Opportunity to Teach and Learn
By Lina Paredes, Conscious Discipline Certified Instructor
My eyes look up as I try to finish correcting students´ math quizzes. As a few of them wait in line to receive their feedback, I notice two students approaching my desk, both of them looking upset, nervous, and affected. One of them holds a purple pencil sharpener in her hand while the other one says, ¨Ms. Lina, she took my pencil sharpener and it´s mine!¨ This is probably one of the most frequent situations you´ll find yourself …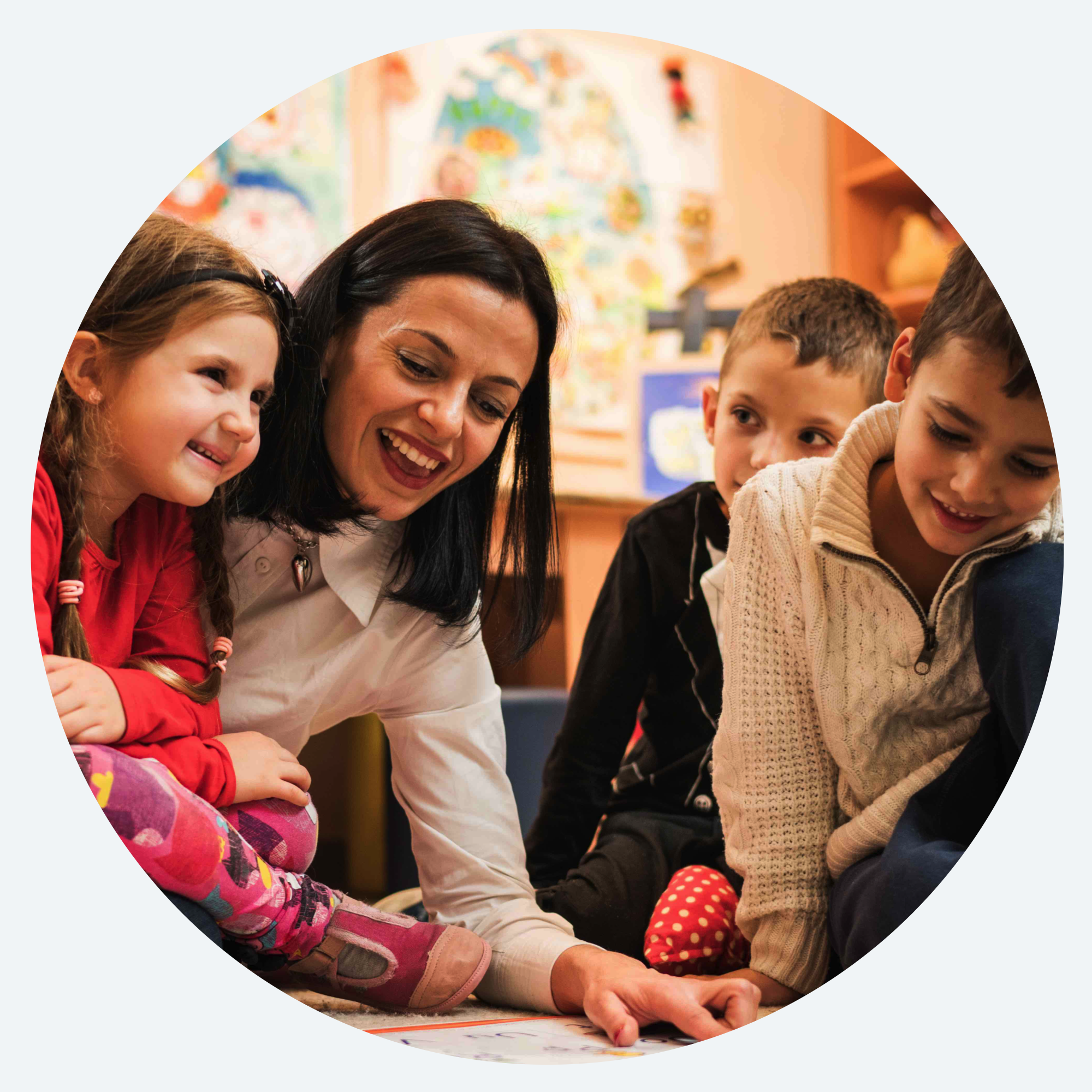 Creating the Habit of Noticing
By Jenny Spencer, CDCI
They say it takes at least 21 days to develop a new habit. When I was teaching Special Education, one of my colleagues taught me a technique that helped me focus on specific skill development within myself or my students. I have since adapted that technique to help teachers develop the "habit" of noticing. First of all, what is noticing? The skill of noticing is foundational to successful implementation of Conscious Discipline. It helps us be present and build relationships as we encourage helpfulness in  …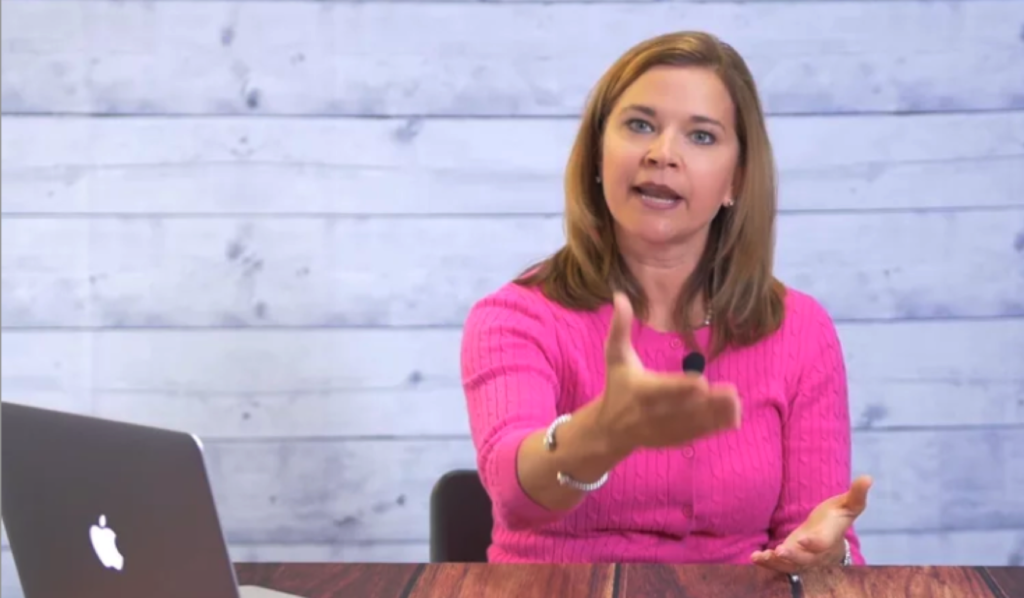 Creating Emotionally Intelligent Schools with Master Instructor Jill Molli
Join Jill Molli for a high-level overview of the core tenants of Conscious Discipline that addresses the seven powers and skills, three core program components and success stories.
Watch Now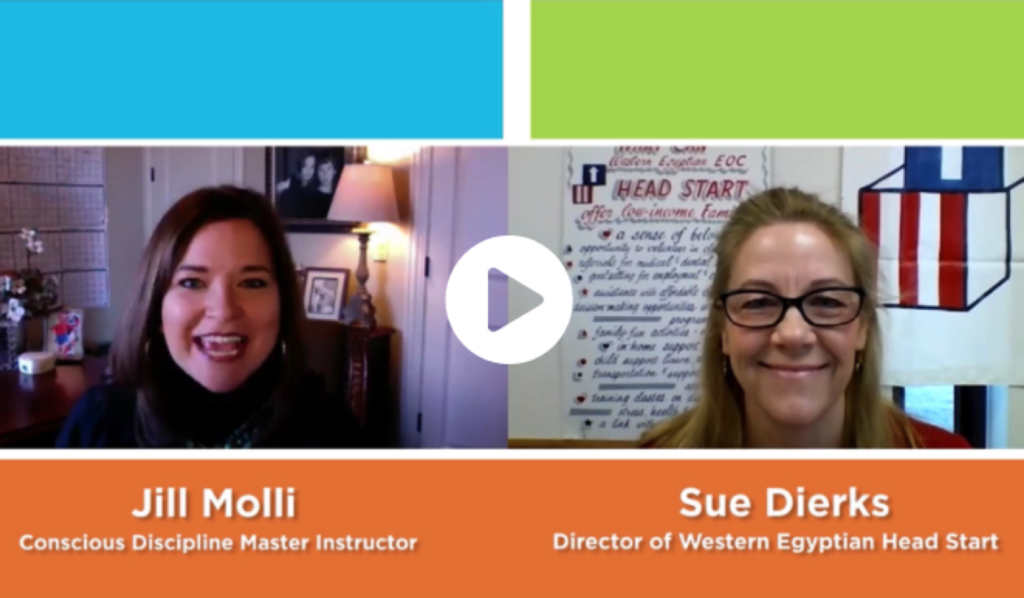 How Conscious Discipline Aligns with National Head Start Standards
Conscious Discipline Master Instructor Jill Molli and Head Start Director Sue Dierks respond to questions about the new Conscious Discipline Parent Education Curriculum.
Watch Now
Conscious Discipline for Administrators
Conscious Discipline Excels in Harvard Analysis of Top 25 SEL Programs
In a study published by the Harvard Graduate School of Education and funded by The Wallace Foundation, Conscious Discipline was found to be one of only three SEL programs that focuses 75% or more of its content on Emotion/Behavior Regulation and Emotion Knowledge/Expression, and one of only 13 programs that focuses 50% or more its content on Interpersonal Skills. Conscious Discipline received high ratings in 8 of 10 categories. The study's authors say, "Conscious Discipline provides an array of behavior management strategies and classroom structures that teachers can use to turn everyday situations into learning opportunities."