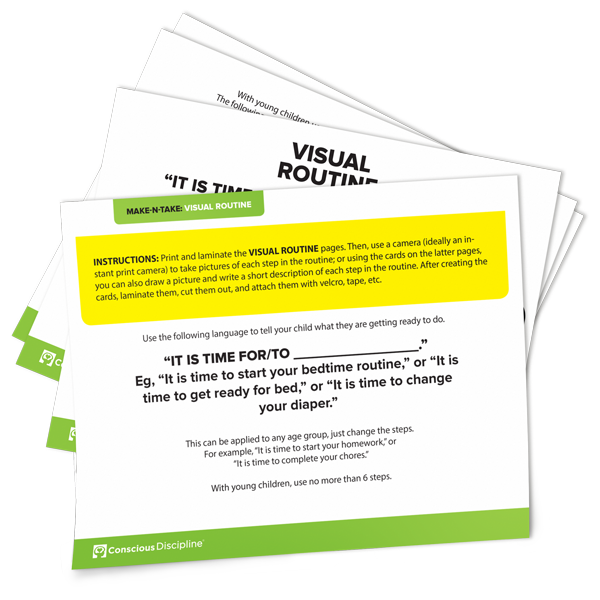 Visual Routines
Young children's brains encode information in pictures, so visual routines help your home or classroom run more safely, smoothly, and cooperatively. Use the directions and cards provided here to create visual routines for your children or students. For young children, use no more than six steps.
Age
Helps with
Safety
Responsibility
Organization
Order
Use
Classrooms
Parent Nights
Staff Training
Home Use
Format
Instructions
Eight 8.5x11" single-sided printouts
Materials
Scissors
Tape or Velcro
Camera (ideally instant-print) or Drawing Materials
Printed Visual Routine pages
Related Products
Examples of this Resource in Use
To learn more about this resource, visit Shubert's Classroom in Shubert's School and click on Daily Routines. View photos of visual routines, as well as videos of visual daily schedules.