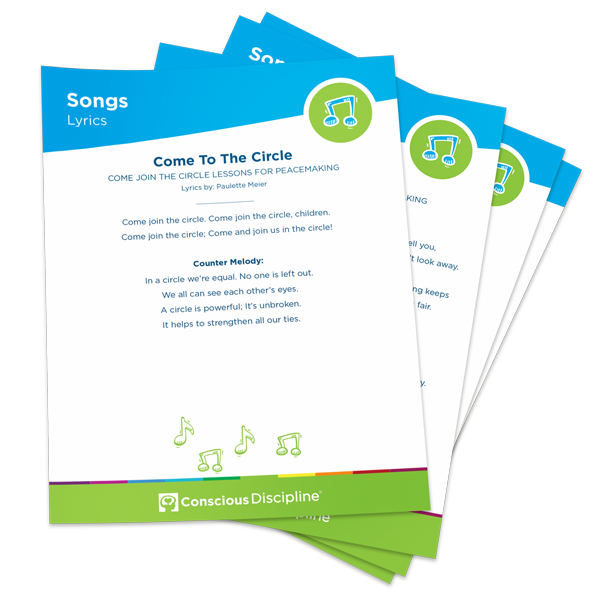 Conscious Discipline Songs Album: Come Join the Circle: Lesson Songs for Peacemaking
Conscious Discipline Songs Album: Come Join the Circle: Lesson Songs for Peacemaking
This award-winning collection by Paulette Meier offers 14 songs of hope, energy, and social-emotional learning. Songs address topics like peer pressure, name-brand clothing, acting tough, and broken confidence.
Songs include:
Come Join the Circle
Listen!
TIME at the Peace Table
What Does Peace Mean?
Good Friends (Peer Mediation Song)
Cool Cooperation
Canned Peas Blues
Break 'em On Down
Clothes Don't Make the Person
Martin and Robby
The Strategy Wheel
Affirmations
Dealing with Feelings Rap (I-Message Song)
Come on Board!
Age
Helps with
Connection
Building a School Family
Developing Social-emotional Skills
Strengthening Self-esteem
Use
School
Classroom
Home use
Format
Materials
Printed Come Join the Circle lyrics and movements
Come Join the Circle Audio CD (optional)
Related Resources
Related Products