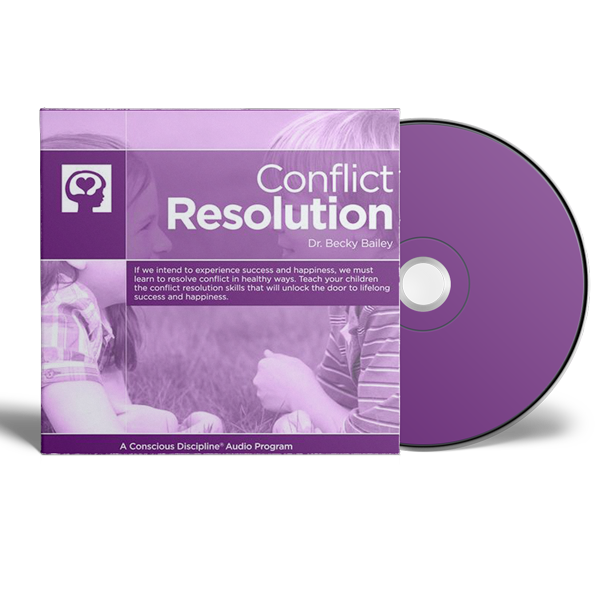 Conflict Resolution – Part 2
Conflict Resolution – Part 2
What strategies have you tried to help children solve conflicts? Often our strategies model the very behavior we are asking children not to do.
When we are upset we are always focused on what we don't want. Finding solutions from this view point is impossible. Supporting children in conflict moments requires adults see from the child's point of view and offer empathy. Viewing conflict as an opportunity to teach enables adults to remain calm enough to use these moments to help children learn new social skills or teach self-regulation skills.
Join Dr. Becky Bailey for part 2 in learning to maintain inner peace during conflict to model and teach cooperative strategies to children.
Total Runtime
Time Stamps
:50 Three phases of cooperative conflict for adults and older children
5:20 Be willing to say what you want
10:18 Understand from someone else's point of view offering empathy
11:40 Helping young children resolve conflict
14:52 Conflict is an opportunity to teach
22:58 7 Steps for helping children in conflict moments
31:19 Recap 7 steps for helping young children in conflict moments
34:52 When a young child refuses to solve problems
38:04 How to support non-verbal children in conflict moments
41:40 Handling more than one conflict at the same time
Key Take-a-ways
Use empathy to bring understanding to children's upset moments
Provide the language in upset moments for non-verbal children
Product Mentions
Helpful Next Steps