Welcome to Shubert's Home
Playroom: Picture Rules
Back

to Playroom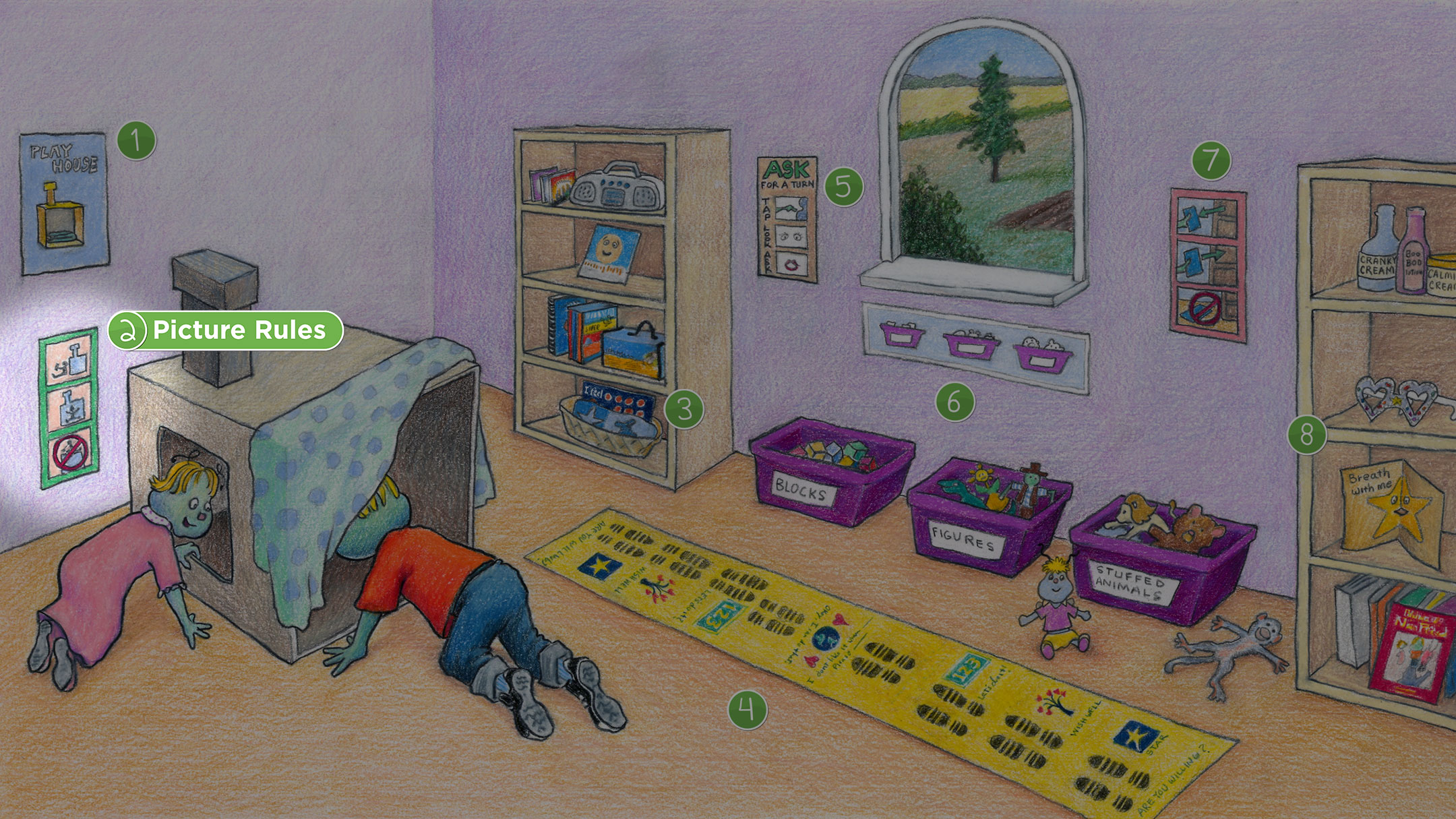 Playroom: Picture Rules
How to Use Picture Rules in the Playroom
Your #1 priority as a parent is to keep children safe. You are their Safekeeper! Picture Rules help everyone in the family keep it safe by showing children exactly what we want them to do in a given situation.
The right hemisphere of the brain is in charge of self-regulation. Because the right hemisphere processes information in images, it's important to show children visual images of what acceptable behaviors look like.
Focus on safety when you create your rules and format them in the "do, do, don't" style of the classroom Picture Rule Cards sold by Conscious Discipline. You will need two pictures of what is acceptable behavior and one picture of an unsafe behavior with a red X through it. (Sometimes you may choose to expand to three acceptable behaviors and one "no" behavior, but try to keep it to the simple 2:1 format.)
In a playroom, common rules might involve the safe ways to play with something. Near the cardboard house, the Bug Family posted Picture Rules explaining: 1) You may read in the playhouse, 2) You may play inside the playhouse, and 3) You may not climb on top of the playhouse. Nearby they posted Picture Rules depicting: 1) You may take a book off the shelf, 2) You may put a book on the shelf, and 3) You may not leave a book on the floor.
The more information we give children about our expectations, the more likely they are to cooperate, keep it safe and succeed.
*To learn more about how teachers use Picture Rule Cards in the classroom, check out the product video for Shubert's Classroom Picture Rule Cards.