Welcome to Shubert's School
Sophie's Classroom: Daily Routine
Back

to Sophie's Classroom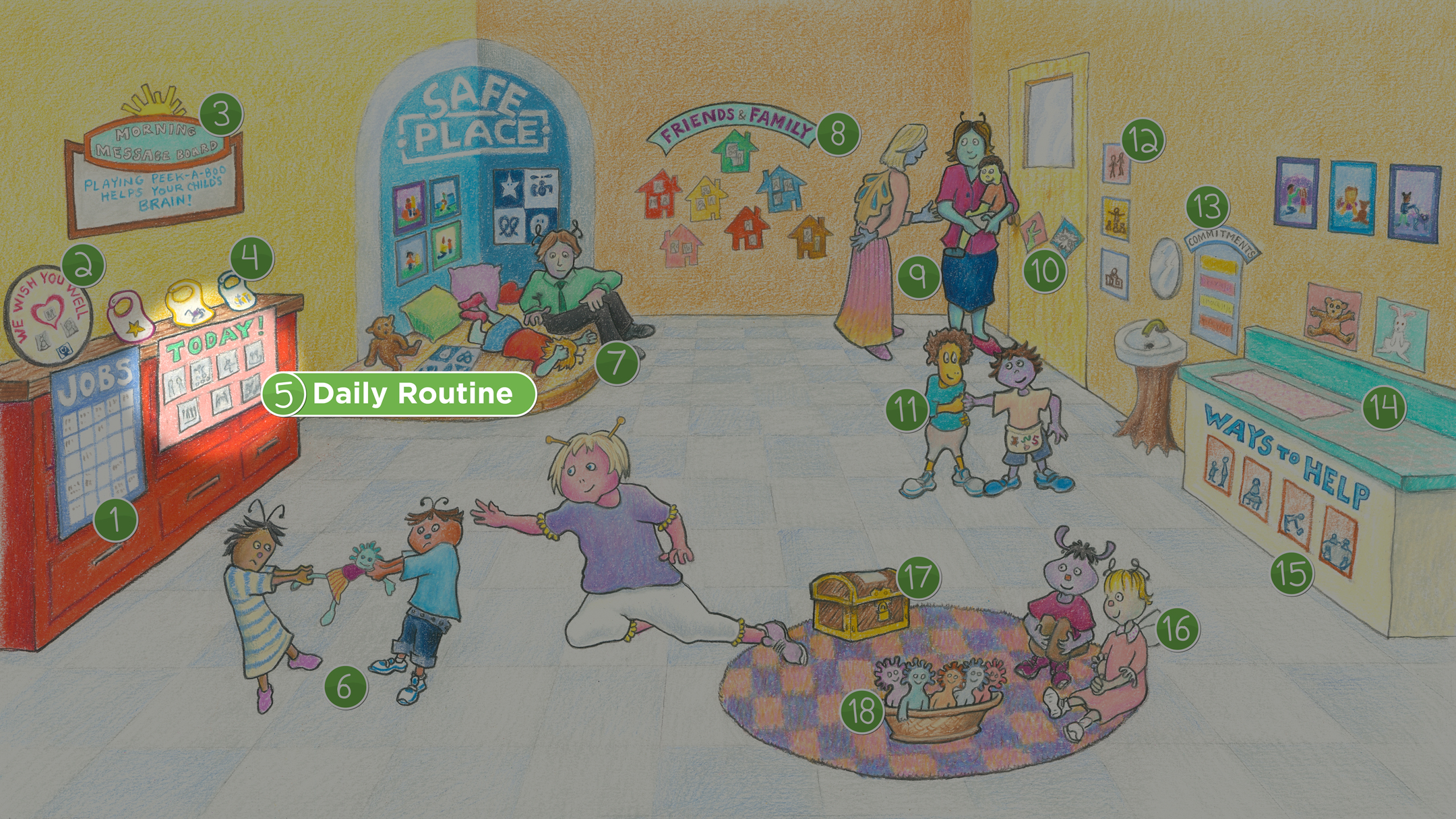 Sophie's Classroom: Daily Routine
How to Use Daily Routines in Sophie's Classroom
The brain is a pattern-seeking device. It feels safe when it can detect a clear pattern. The more consistent your routines are and the more clearly you represent them, the more safely, smoothly and cooperatively your classroom will run. For young children, a visual depiction of the daily routine (schedule) is essential to creating a felt sense of safety.
Daily Routine Cards help to organize your daily classroom schedule visually. You may make your own by photographing or illustrating the basic components of the day or you can purchase the Daily Routine Card set from Conscious Discipline. Display the cards clearly to show what comes next. Point to the corresponding card whenever you switch to a new activity. When children ask, "When is lunch?" lead them to the chart and point to where you are in the schedule and where lunch is in the schedule. Ultimately, children will use the cards by themselves to help predict what comes next. This predictability soothes the brain, helping children maintain the optimal learning state of calm alertness.
The daily routine is just one of the many routines in an early childhood classroom. The Creating the School Family book devotes an entire chapter to creating routines, posting them visually and supporting them with related activities. Music that supports daily routines includes "Skip Count" and "I Gotta Go" on Brain Boogie Boosters.