Welcome to Shubert's School
Sophie's Classroom: Circle Time
Back

to Sophie's Classroom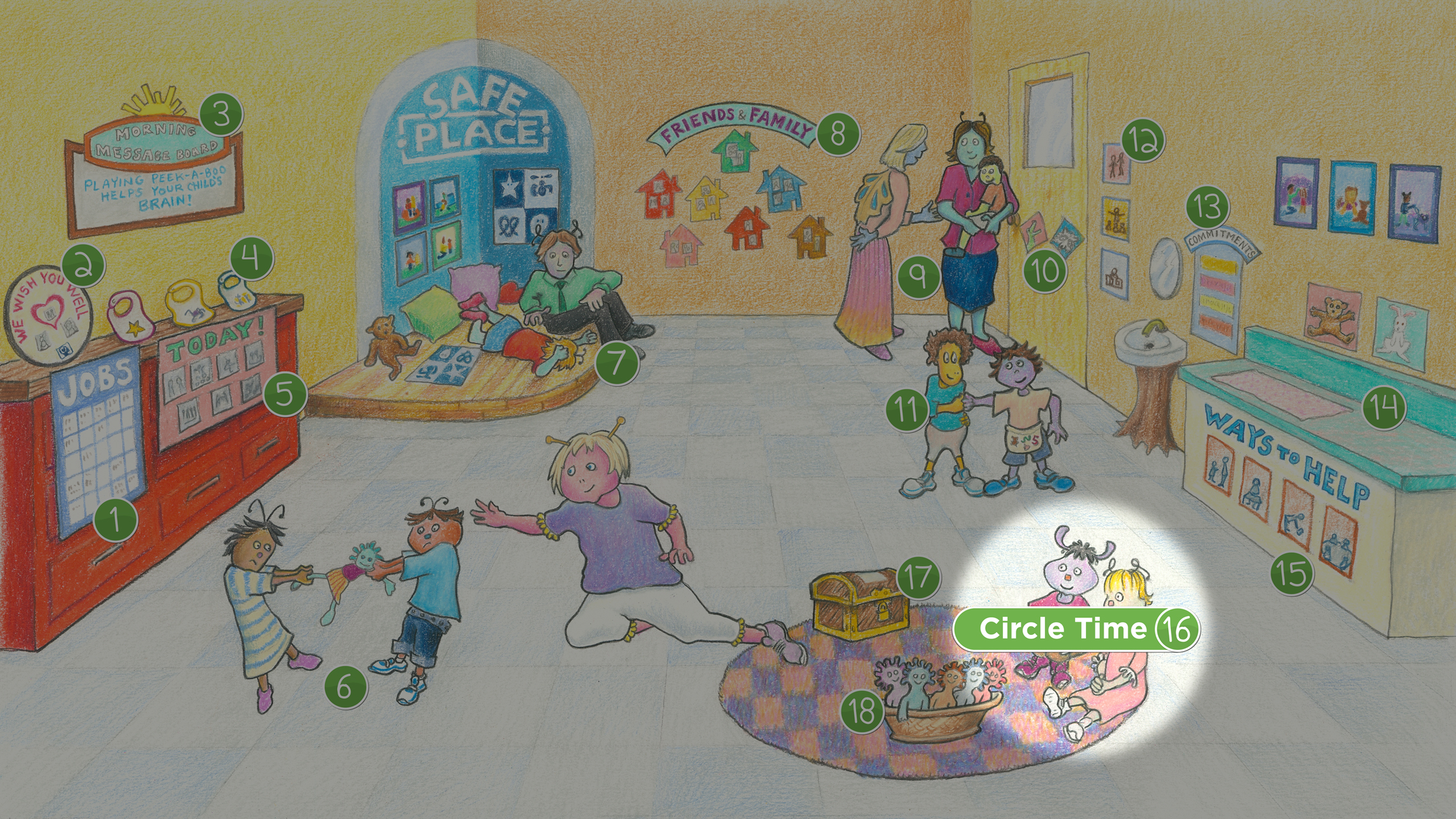 Sophie's Classroom: Circle Time
How to Use Circle Time in Sophie's Classroom
Circle Time is the perfect time to get your day off to a Brain Smart Start. The Brain Smart Start consists of four activities: An activity to unite, an activity to connect, an activity to disengage stress and an activity to commit. Each of these activities is based on scientific research about optimal brain function and mind-body states. Together, these activities prime the brain for a day of optimal learning.
1. The activity to unite as a School Family involves everyone doing something together. It builds connection, fosters a sense of safety and releases endorphins.
2. The activity to disengage stress involves deep breathing and stretching. It prepares the brain for learning and turns off the stress response.
3. The activity to connect helps to maintain focused attention and the motivation to learn. It also releases oxytocin, which promotes bonding and reduces aggression.
4. The activity to commit oneself to learning involves affirmations and positive thinking. It produces serotonin, teaches responsibility, promotes mindful attention and develops the prefrontal lobes.
Theses activities can be combined. For example, a School Family chant involving music and movement with a partner would both unite and connect.
Chapter 8 of the Creating the School Family book contains specific activities to facilitate the Brain Smart Start, and the "Brain Smart Start Chart" on the School Family Make-N-Take, available as digital downloads as part of our Premium Resource Toolkit, helps you to organize this structure. Several songs support the Brain Smart Start, including "Get Ready" and "Welcome" on It Starts in the Heart, "It's Brain Smart Time" on Kindness Counts, and "Greetings" on Brain Boogie Boosters.