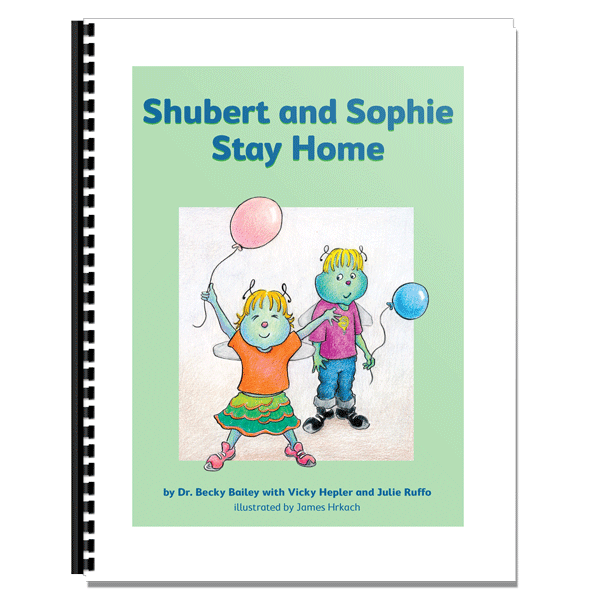 Shubert and Sophie Stay Home
Shubert and Sophie Stay Home
Like other children around the world, Shubert and Sophie are currently staying home. They're helping keep their community safe by sheltering in place with their family. Although it feels like a vacation at first, Shubert and Sophie (and mom and dad) gradually begin to feel grumpy. They miss friends, field trips and soccer games.
In this free printable story, Shubert and Sophie learn to navigate their big feelings about COVID-19 with help from their parents. Read this story with your children to share a moment of connection and enjoy another visit to Bug Valley, all while learning helpful skills along the way.
Plus, download free reflection questions for younger children or older children. Through drawing or writing, children reflect on family fun, helpful solutions to grumpy actions, and creating a family gratitude ritual.
Age
Helps with
Managing big feelings about COVID-19 and social distancing
Use
Story to help children and families navigate staying home in response to COVID-19
Format
Materials
Printed Shubert and Sophie Stay Home story
Related Resources
Related Products