For 20+ years, Conscious Discipline Institutes have raised the skillsets and mindsets of educators, administrators, mental health professionals, social workers, parents and child advocates. Discover proven strategies for breaking down barriers and experiencing lasting change with Conscious Discipline Master Instructor Amy Speidel at the Conscious Discipline Institute in Las Vegas on June 10, 2023!
This week-long professional development event isn't your average workshop; it's an interactive experience that breathes life into the concepts and principles of Conscious Discipline. Join us to experience Conscious Discipline's transformative power for yourself. The Institutes sell out every year, so don't delay— register today!
This event aligns with ESSER fund usage.
$1,749
Meet Your Facilitators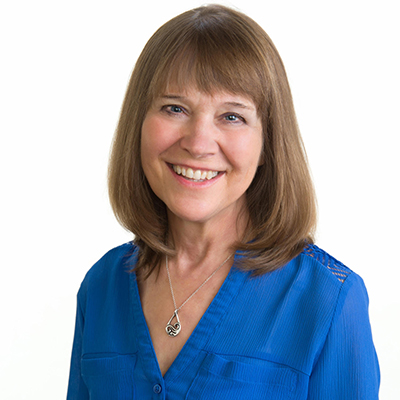 Amy Speidel
Willoughby, Ohio
Amy brings a humorous and insightful perspective to her presentations by sharing many personal insights about the challenges and delights of children. Having been a foster parent, a birth parent and an adoptive parent, Amy knows the beauty and mess of the journey with children. As a presenter, she offers a meaningful perspective of how the skills and strategies of Conscious Discipline® can support you every step of the way.
More Information About This Event
Here's What You'll Learn:
Transformation
Discover the hows and whys behind the transformational power of Conscious Discipline, and learn how millions have decreased problem behaviors, increased student achievement and wellness, and improved school climate and community with Conscious Discipline.
Brain State Model
Learn how to recognize three basic brain/body states in yourself and others, how to foster brain integration, and how to help yourself and others upshift to an optimal state for learning and problem-solving.
Self-Regulation
Explore the Seven Powers for Conscious Adults, a mindset shift that focuses on self-regulation and changing perceptions about conflict so we can teach, live and model healthy behaviors. Then learn Seven Basic Skills of Discipline that provide actionable strategies for working with children.
School Family
Learn the importance of a School Family and how to create one through both instruction and personal experience as you become part of a compassionate, cooperative School Family during the event.
The Institute empowers you to be the change you want to see.
Each year, thousands of participants from around the globe discover the secrets to a better way of teaching, parenting and connecting at our Institutes. Discover the proven power of the Conscious Discipline in Las Vegas as Amy Speidel leads you deeper into content, facilitates essential connections, and utilizes video of Dr. Becky Bailey teaching key concepts.
Enjoy enrollment of fewer than 200 attendees per location and small practice groups guided by knowledgeable helpers to ensure accurate understanding and implementation.
Learn the Seven Powers for Conscious Adults; the powers you need to self-regulate, change your perception of conflict and help gain control of your life.
Learn the Seven Basic Skills of Discipline; skills that equip you to confidently respond to challenges, setbacks and conflict situations in healthy ways.
Understand the complete Conscious Discipline Brain State model so you can see, identify and meet the needs behind challenging behaviors.
Experience the importance of safety and connection in relation to learning and problem solving as Master Instructor Amy Speidel co-creates a compassionate, connected School Family with attendees.
Learn how to create a School Family of your own so children have a strong, compassionate and inclusive foundation in which to learn and practice social skills, build character and grow to reach their fullest potential.
Read More
Read Less
More
Questions?

we're standing by to help
Check out some of our other upcoming events!