Welcome to Shubert's School
Teachers' Lounge: Commitments
Back

to Teachers' Lounge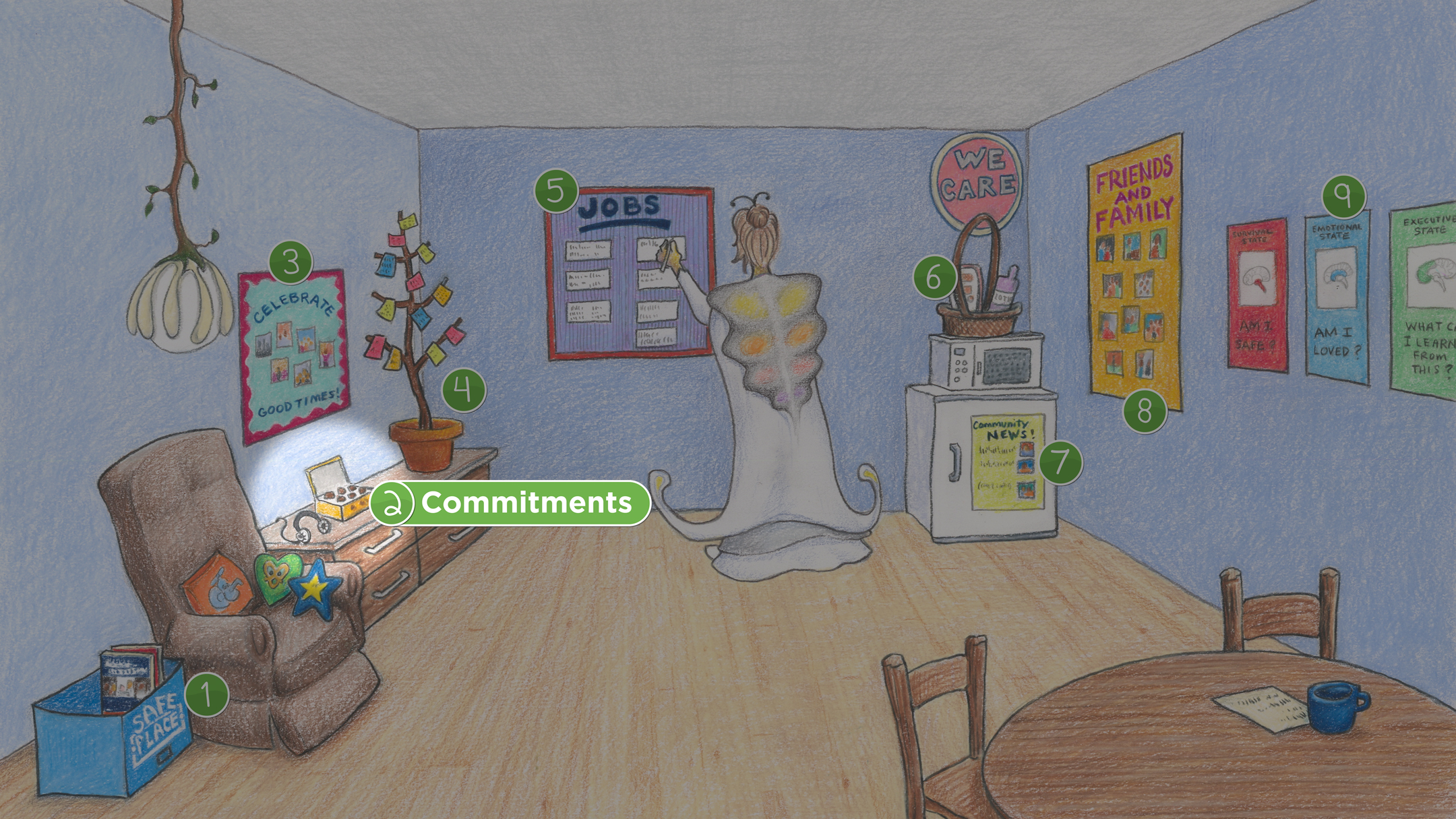 Teachers' Lounge: Commitments
How to Use Commitments in the Teachers' Lounge
Making a commitment activates the prefrontal lobes, produces serotonin and promotes mindful attention. Making a daily commitment reaps all these benefits and more.
Each adult will need an item to represent him or herself for the daily commitment. Decide if your school will use photographs, decorated craft sticks or trinkets, and then have each person bring in that item to represent himself or herself.
Select a person to write a daily school-wide commitment or assign "Commitment Person" as a staff job. Staff members who agree to the commitment will put their representative item into a commitment box or bin each morning.
Chapter 8 of Creating the School Family contains detailed information about commitments.