Stay Sane Amidst Insanity
Social Emotional Learning (SEL) for Adults
Register Today for This Life-Changing New E-Course!
The Seven Powers of Conscious Discipline help you develop your inner resources and create purposeful positive change in your life. Through this course, you'll become aware of the mental models, limiting beliefs, unconscious biases and intentions that drive your feelings and behaviors. With consciousness comes the opportunity to choose differently and make lasting changes in your life and the lives you touch. In this new e-course from Dr. Becky Bailey, the first Social Emotional Learning for Adults course of its kind, you'll learn how to live a life that reflects your values and vision, creating the home or school culture and community that you truly want to see. In turn, you'll pass healthy beliefs and behaviors on to future generations.
Video-Based Training Modules
Across 9 sessions, Dr. Becky Bailey leads over 7 hours of video training on the Powers of Conscious Discipline, which are rooted in neuroscience and consciousness. Includes audience interaction.
Activities and Self-Reflection to Bring Each Session to Life
Each video features opportunities to pause and reflect, offering guided questions that help you deepen your understanding and consider how you will apply new concepts.
Digital/Printable Workbook
After the video sessions, the follow-up workbook written by Dr. Becky Bailey will lead you to deeper reflection, insights and ideas for immediate implementation in your own life.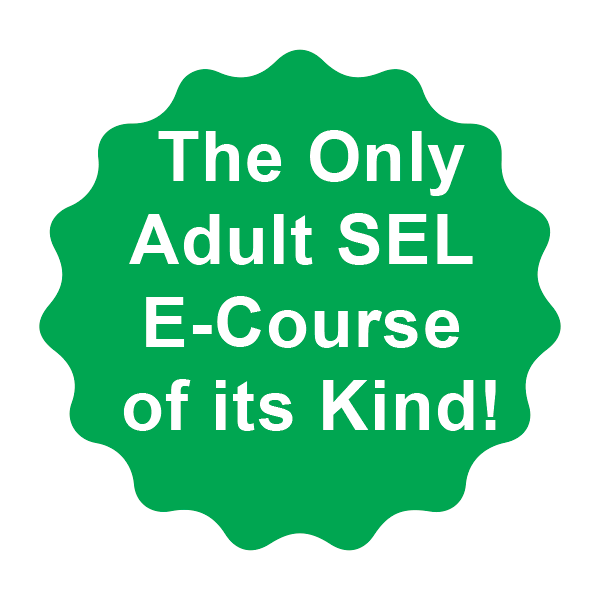 Empower Yourself to Make Positive Changes
We often think of power as something outside of ourselves. We tend to believe that if we could only gain or get rid of something "out there," we could obtain safety, peace and happiness. The Powers of Conscious Discipline are different. With Conscious Discipline, we shift from viewing power as something "out there" to focusing on developing the inner resources that come from within. These life-changing Powers allow us to create a firm foundation on which we can live our most sacred values, promote true equity and make wise choices. Only then can we teach future generations to do the same.
Individual sessions focus on an in-depth exploration of one of the seven Powers that will help you create meaningful change. Dr. Becky Bailey presents each session with wisdom and humor, making an entertaining and engaging learning environment.
Be the Change You Want to See in the World
Ultimately, the Powers of Conscious Discipline help us shift from "Do as I say, not as I do," to "Be the change you want to see in the world" by doing our own internal work first. The goal is to increase our resiliency, examine our barriers to equity, and begin to see and do things differently, creating positive change for ourselves, our children, our communities and our world.
Individual and Group Options
Facilitated by Dr. Becky Bailey
Dr. Becky A. Bailey
Becky A. Bailey, Ph.D., is an award-winning author, renowned teacher and internationally recognized expert in childhood education and developmental psychology. She touches thousands of lives each year through live events. Over 2.5M of her top-selling books are in circulation, and Conscious Discipline has impacted an estimated 20M children. A pioneer in social and emotional learning, Dr. Bailey has a proven track record of success spanning more than 30 years.