A school's climate impacts the success of all who learn and work within it. Discover essential practices for shifting from power struggles to cooperation, from blaming to problem-solving and from bullying to healthy relationships. Drawing on 40+ years of classroom experience and the evidence-based, trauma-informed practices of Conscious Discipline, Vicky Hepler will guide you in creating a School Family of your own.
Discover why and how a School Family reduces challenging behaviors, increases cooperation, increases wellness and increases achievement for all its members
Create organization-wide rituals, routines and structures that build a compassionate culture in which to learn and work
Learn how to reach relationship-resistant children, develop students' intrinsic motivation and self-regulation, and create a learning environment in which all students thrive
$699
Meet Your Facilitators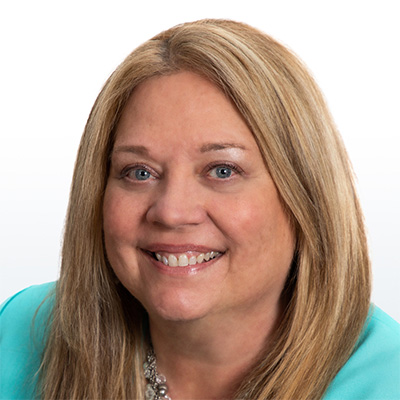 Vicky Hepler
Orlando, Florida
Vicky Hepler holds a bachelor's degree in Early Childhood Education from Purdue University and has worked in the field for more than 35 years, including extensive experience with children with special needs. In addition to being a contributing author to Dr. Becky Bailey's book, Creating the School Family, Vicky is the creator of the "I Love You Rituals Literacy Packs" designed to strengthen those connections vital for optimal brain development while supporting language and literacy instruction.
More Information About This Event
Here's What You'll Learn:
Big Idea
Increase wellness and achievement for yourself and your students by creating a School Family that shifts from power struggle to cooperation, division to connection, blaming to problem-solving and bullying to healthy relationships.
Who Should Attend
This workshop is designed for teachers, counselors, behavioral specialists and administrators seeking meaningful solutions for managing challenging behaviors.
Your Facilitators
Instructor Vicky Hepler will equip you with tools designed to transform challenging behaviors into academic achievement.
Workshop Materials
All attendees will receive access to training materials to print in advance of the event or download digitally to follow along on a tablet or e-reader.
Increase Achievement, Decrease Discipline Problems
Limited Seats Available!  How would you like to have children choose to cooperate because they care about the relationship they have with others rather than because they want to receive something?  Register to attend this enlightening 2 days with our Conscious Discipline Instructors and bring more joy to your teaching, classroom and school.
Here's what you will take away:
Learn how to replace rewards/punishment behavior management with proven methods of cooperation to build healthy relationships with others at all levels
Experience first-hand, the contrast between a classroom focused on external control vs. internal control
Engage in activities that give you the tools to implement change in your classroom and school
Discover practices to decrease stress, improve problem solving and create a more positive school climate for all who enter the building
After attending this 2-day workshop, you will have practiced the steps to create a healthy, safe learning environment for both children and adults. Join us and be inspired!
Read More
Read Less
More
Questions?

we're standing by to help
Check out our other upcoming events!