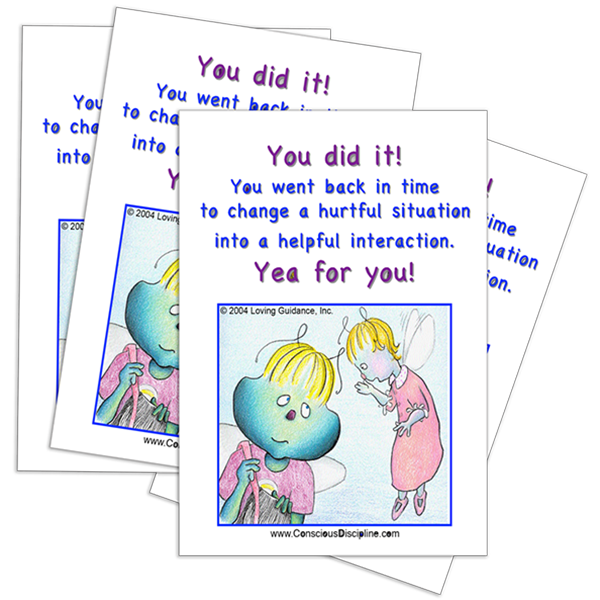 You Did It! – Kindness
These colorful cards can help you notice and encourage kind acts in your classroom. Specifically, these cards are designed to celebrate students who go "back in time" to change a hurtful situation into a helpful interaction.
Age
Helps with
Building Confidence and Connection
Encouraging
Celebrating
Use
Classroom
Can be adapted for use in the home
Format
Materials
Scissors

Printed You Did It! -Kindness cards
Related Free Resources
Related Products
Examples of this Resource in Use
For photo and video examples of more ways to celebrate kindness, visit Shubert's Classroom in Shubert's School and click on Kindness Recorder.