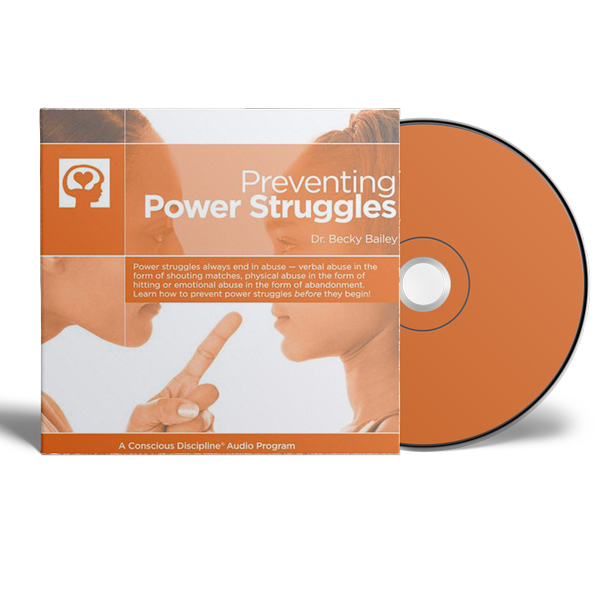 Preventing Power Struggles – Part 2
Preventing Power Struggles – Part 2
What happens when adults feel guilty after a power struggle with children? Do you have strategies for repairing the relationship once a power struggle has happened?
Permissiveness always follows guilt. We want children to take responsibility for their own upset and actions yet we as adults struggle with the very same thing. It's critical we have strategies and practice owning our own upset to model for children how to do the same.
Join Dr. Becky Bailey for part 2 of Preventing Power Struggles and learn how to heal once they have happened and benefit from audience Q&A.
Total Runtime
Time Stamps
:07 Review of step 5 to prevent power struggles
:45 How to heal once a power struggle has occurred
1:31 Permissiveness always follows guilt
2:50 Taking responsibility for the upset and talking with your child
4:05 Creating a plan for future instances
5:22 Provide opportunities for the child to feel powerful
8:38 Hold regular family or class meetings
9: 29 Reducing power struggles by 50% for younger children
10:34 How to handle power struggles in group situations
14:00 Story of child who had been expelled frequently
16:25 Discipline is relationship specific
18:54 Utilizing a safe place
19:35 How to talk with children about changing your strategies at home
22:51 Positive pre-play
24:24 Responding to a child's attitude
28:55 Responding when siblings reject each other
31:00 What to do when they are still kicking and crying in bed
33:31 Supporting children who struggle with drop off at preschool/childcare
37:18 Summary of preventing power struggles
Product Mentions
Helpful Next Steps