Session B: Institute 2021 Satellite – Indianapolis, IN
Join Conscious Discipline Master Instructor Amy Speidel in Indianapolis, IN July 19-25 for Session B: Institute Satellite. Institute Satellite locations offer the same experience for attendees as the Orlando Institute. Dr. Becky Bailey's presentations will be shared via video as Amy Speidel (Instructor line up subject to change) facilitates the local event.
For over a decade, thousands have been inspired by immersing themselves in the power of Conscious Discipline at our annual Institutes. This seven-day professional development event is not your average workshop. It's an interactive experience that breathes life into the concepts and principles of Conscious Discipline with real examples, real practice and real connections. Discover the tools you need to break down barriers and experience lasting change.
$1,200
Primary:
Satellites:
Facilitators:

Dr. Becky Bailey
Amy Speidel
Here's What You'll Learn:
Methodology
Learn and experience the transformational skills, powers and structures of Conscious Discipline in an interactive, brain-smart environment.
Brain State Model
Learn how to recognize three unique brain states in children and adults, and how to help yourself and others shift into Executive State.
Self-Regulation
Explore the powers needed to change your perception of conflict and help you gain control of life – and how to impart them to adults and children.
School Family
Be part of a living School Family throughout this event and learn how to foster a caring, cooperative environment that uses daily life to build character and social skills.
More Information About This Event
Institute empowers you to be the change you want to see.
Each year, participants in this life-changing event discover the secrets to a better way of teaching, parenting and connecting. They leave with a transformational message of safety, connection, problem-solving and hope that enriches their classrooms, schools, homes and communities.
Here, you won't just learn about Conscious Discipline—you'll live it. Join us to experience Conscious Discipline's transformative power for yourself. The Institute sells out every year, so don't delay—register today.
Experience Conscious Discipline firsthand as Master Instructor Amy Speidel creates a School Family within your week-long institute.
Learn the seven basic skills of discipline, the skills you need to respond to any situation.
Learn the seven powers of self-regulation, the powers you need to change your perception of conflict and help gain control of your life.
Create a School Family to foster a caring, cooperative environment that uses daily life to build character and social skills.
Learn the complete Conscious Discipline Brain State model.
Read More
Read Less
Meet Your Facilitators
Dr. Becky Bailey
Orlando, FL
Dr. Becky Bailey is an award-winning author, renowned educator and internationally recognized expert in childhood education and developmental psychology. She is the creator of Conscious Discipline, a trauma informed program that transcends positive discipline to help families and educators become more resilient, more compassionate and better equipped to handle whatever challenges, conflicts or upsets life sends their way. Through Conscious Discipline, Dr. Bailey has inspired and trained more than 3 million educators and caregivers, impacting an estimated 20 million children. She has authored 21 books related to guidance and discipline, several of which have won national awards. She currently has over 2.5 million books in circulation.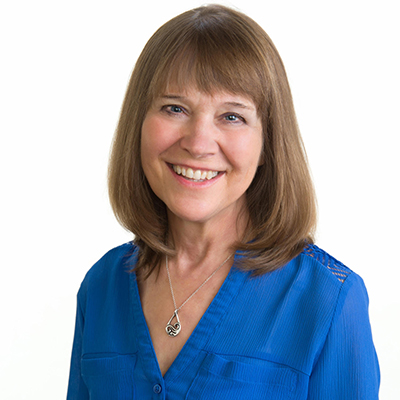 Amy Speidel
Willoughby, Ohio
Amy has worked with children for over 25 years, beginning her career as an educator and later becoming a preschool director. She specializes in educating and equipping parents and specializes in families of all makeups, including foster care and adoption. Amy is among Conscious Discipline's most requested National Trainers. She is a dynamic keynote presenter and workshop facilitator.
More
Questions?

we're standing by to help