Session A: Summer Institute (CD1) 2020 Satellite, Infant/Toddler (0-3)
Join Conscious Discipline Master Instructor Elizabeth Montero-Cefalo in Madison, WI June 8-13 for Session A: Summer Institute Satellite. Summer Institute Satellite locations offer the same experience for attendees as the Orlando Institute, with Dr. Becky Bailey's presentations shared by live video and a Conscious Discipline Master Instructor to facilitate at the local event. Session A features a unique infant/toddler focus that is ideal for teachers and administrators in childcare centers, preschool or Head Start programs, and other environments serving children 0-3.
Spend six days living and learning the concepts and principles of Conscious Discipline for our youngest children with real examples, real practice and real connections. Training from Elizabeth Montero-Cefalo and direct video teaching from Dr. Becky Bailey will empower you to instill safety, trust and vital lifelong skills in young minds.
Exclusive to our Madison satellite through a partnership with the University of Wisconsin-Madison, event attendees may opt-in to convenient and cost-effective on-campus meals and/or accommodation during online registration. See the registration page for pricing and additional details.
$1,200
Location:
Facilitators:

Dr. Becky Bailey
Elizabeth Montero-Cefalo
Here's What You'll Learn:
Methodology
Learn and experience the transformational skills, powers and structures of Conscious Discipline in an interactive, brain-smart environment.
Brain State Model
Learn how to recognize three unique brain states in children and adults, and how to help yourself and others shift into Executive State.
Self-Regulation
Explore the powers needed to change your perception of conflict and help you gain control of life – and how to impart them to adults and children.
School Family
Be part of a living School Family throughout this event and learn how to foster a caring, cooperative environment that uses daily life to build character and social skills.
Summer Institute empowers you to be the change you want to see.
The first three years of life are a period of incredible brain growth. Learn how to create optimal stimulation for infants and toddlers by developing:
A healthy sense of self
A mental model for relationships
A foundation for lifelong stress management
The way we respond to the needs of infants and toddlers will help or inhibit them from forming healthy life patterns. At Summer Institute, you'll learn how to provide the connection, attunement and social play that ensure optimal development in our youngest children. The Institute sells out every year, so don't delay—register today.
Experience Conscious Discipline firsthand as Master Instructor Elizabeth Montero-Cefalo creates a School Family within your institute.
Practice Baby Doll Circle Time and other activities that ensure optimal development in infants and toddlers.
Build a foundation of safety and trust that wires young brains for cooperation, attention and impulse control.
Discover ways to optimize your time with infants and toddlers, allowing you to feel less stressed and more present.
Learn the seven basic skills of discipline, the skills you need to respond to any situation.
Learn the seven powers of self-regulation, the powers you need to change your perception of conflict and help gain control of your life.
Learn the complete Conscious Discipline Brain State model.
Read More
Read Less
Meet Your Facilitators
Dr. Becky A. Bailey
Orlando, FL
Dr. Becky Bailey is an award-winning author, renowned educator and internationally recognized expert in childhood education and developmental psychology. She is the creator of Conscious Discipline, a trauma-informed program that transcends positive discipline to help families and educators become more resilient, more compassionate and better equipped to handle whatever challenges, conflicts or upsets life sends their way. Through Conscious Discipline, Dr. Bailey has inspired and trained more than 3.5 million educators and caregivers, impacting an estimated 17.4 million children. She has authored more than 20 books related to guidance and discipline, several of which have won national awards. Currently over 1.5 million copies of Dr. Bailey's top-selling books are in circulation.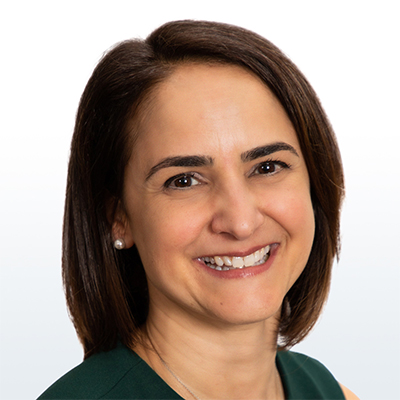 Elizabeth Montero-Cefalo
Chapel Hill, North Carolina
Elizabeth graduated from the University of Miami with an MA in Early Childhood Special Education. Elizabeth graduated from the University of Miami with an MA in Early Childhood Special Education. Elizabeth specializes in infant / toddler, pre-K Special Ed, ESE & Autism and is bilingual in English and Spanish.
More Information About This Event
More
Questions?

we're standing by to help