$699
Special hotel room rate expires
10/1/23
As more schools implement tiered systems like MTSS, PBIS and RTI that seek to meet students' academic and behavioral needs through differentiated support, Conscious Discipline provides targeted interventions to help students succeed. Discover how to use Conscious Discipline's evidence-based, trauma-responsive approach to provide tiered support so all students can reach their highest potential.
This event aligns with ESSER fund usage.
$699
Meet Your Instructor
Jenny Barkac
Billings, Montana
Jenny has a Doctoral Degree in Education with an emphasis in Instructional Leadership, a Master's Degree in Early Childhood Education and a Bachelor's Degree in Elementary Education. She has been in the education field for over 28 years as a teacher of Infant and Toddlers, Preschool, Behavior Interventionist, K-6, and as an Adjunct Professor teaching a Behavior Management Course using Conscious Discipline. Jenny is a passionate teacher who views problem behavior as a skill deficit just like math and reading and is skilled in prevention strategies that can be used in daily routines. Her passion is designing behavior interventions that teach missing skills so that problem behavior can be changed. Jenny's specialty areas include Administrators, Head Start teachers, Pre-K teachers, Elementary teachers, Behavior Interventionists as well as before and after school care and parents.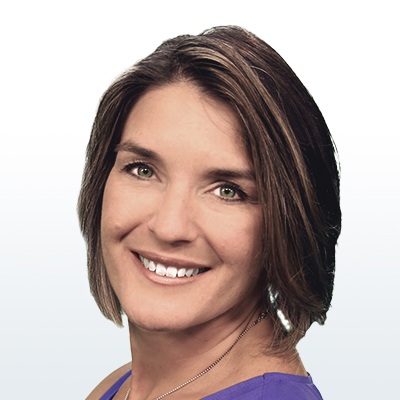 Amy Zolessi
Orlando, Florida
Amy is a National Certified Conscious Discipline Instructor and has various gifts in delivering this information. Her energy and humor will keep attendees at your workshop, conference or training engaged and looking for more. She has been a speaker at various National and State Conferences and is continually requested to return to schools for further training, school-wide implementations and coaching. She is also featured in Dr. Becky Bailey's book, "Creating the School Family."
More Information About This Event
Here's What You'll Learn:
Big Idea
Explore the many ways Conscious Discipline integrates within and supports tiered systems such as MTSS, RTI and PBIS to scaffold students' emerging executive skills, support their self-regulatory function and bolster their academic stamina.
Who Should Attend
This event is geared toward administrators, counselors, specialists, and educators working with students K through 5th grade. Prior knowledge or implementation of Conscious Discipline is helpful but not necessary to benefit from this event.
Your Facilitators
Conscious Discipline Certified Instructor Jenny Barkac will draw on her personal experience as a classroom teacher, behavior interventionist and longtime Conscious Discipline practitioner to help you understand and apply Conscious Discipline with tiered systems.
What are Tiered Systems?
Multi-Tiered System of Support (MTSS), Response to Intervention (RTI) and Positive Behavioral Interventions and Supports (PBIS) are tiered systems for supporting student growth. MTSS brings RTI and PBIS together to use data to match students' academic, behavioral, and social-emotional needs with instructional resources to provide differentiated support.
Strengthen your use of tiered systems and ensure student achievement by integrating Conscious Discipline into your practices.
Learn concrete ways to strengthen your differentiated supports for academic, behavioral, social, and emotional needs utilizing Conscious Discipline's comprehensive strategies, structures, and interventions. At this intensive 2-day workshop, you will:
Discover how using a tiered level of support system to differentiate instruction can help students manage and regulate their nervous systems.
Explore the Conscious Discipline Brain State Model to understand how brain states impact behavior, and the ability to access and process information (learning).
Learn about executive function skills, how they can be impaired due to trauma, and how you can strengthen them through specific activities.
Discover how to embed Conscious Discipline strategies into everyday lesson plans and classroom procedures to increase self-regulation, cognitive endurance, and academic stamina.
Understand the essentials of self-regulation, including how to manage your own dysregulation.
Acquire specific strategies for building a School Family to increase success, achievement, and wellness for both students and
Learn about structured tools that help you provide effective support via a system that mimics academic interventions.
Read More
Read Less
More
Questions?

we're standing by to help
Check Out Other Upcoming Events!