Shifting Gears is a breath of fresh air for educators. In a time when stress, strain, exhaustion and compassion fatigue have educators fleeing to other fields in record numbers, Shifting Gears provides the hope and classroom solutions you need to thrive once again.
Join Conscious Discipline Master Instructor Amy Speidel for two days that will help you shift to a higher gear that powers up wellness, behavior outcomes and achievement. Shift your perspective about conflict and growth, shift the learning environment, and shift your focus with Conscious Discipline!
This event aligns with ESSER fund usage.
$699
Meet Your Facilitators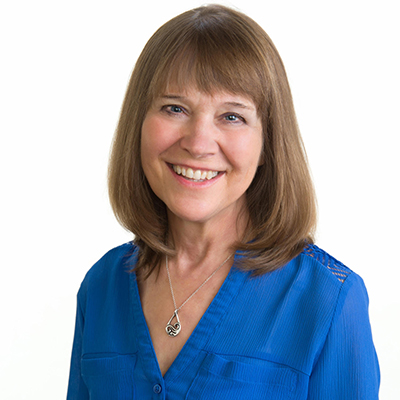 Amy Speidel
Willoughby, Ohio
Amy brings a humorous and insightful perspective to her presentations by sharing many personal insights about the challenges and delights of children. Having been a foster parent, a birth parent and an adoptive parent, Amy knows the beauty and mess of the journey with children. As a presenter, she offers a meaningful perspective of how the skills and strategies of Conscious Discipline® can support you every step of the way.
More Information About This Event
Here's What You'll Learn:
Big Idea
Teaching is hard work and heart work. In today's educational climate, many find the "hard" outweighing the "heart." Shifting Gears helps us find that next gear for managing internal states, seeing challenges differently and renewing our love for education. Improve wellness, behavior outcomes and achievement by Shifting Gears!
Who Should Attend
This event is designed for educators and administrators of students PreK through 8th grade at any level of Conscious Discipline implementation. Those serving younger and older children will also find value in this offering; however, examples and strategies may need adjusted for these age levels.
Your Facilitator
With 30 years in education and 20 with Conscious Discipline, Master Instructor Amy Speidel brings a steadfast sense of compassion and inspiration to the stage as she guides you through applying the skills, mindset shifts, strategies and practices of Conscious Discipline to today's educational challenges.
Workshop Materials
All attendees will receive access to training materials in advance of the event in order to print or download digitally to follow along on a tablet or e-reader.
Find that next gear to power up wellness, improve behavior and renew your love of education.
Learning is best experienced without baggage! Discover four shifts that lighten the load, enhance wellness and improve outcomes for you and the children in your care. Discover how to:
See the landscape as it is, not as you want it to be, and begin to build a community that ensures a safe and connected learning environment for everyone— including you! Shift 1
Understand the importance of intrinsic motivation, set aside tools that require you to be the driving force for others' motivation and replace those tools with ones that build inner resources. Shift 2
Change your mental model from placing the greatest value on the end result to emphasizing and valuing the small triumphs and incremental steps on the way to a goal. Shift 3
Discover (or rediscover) the power you've always possessed and lean into trusting your inner resources to build community, create a safe environment for yourself and others, see every conflict as an opportunity for growth and see every moment as an opportunity for connection. Shift 4
The power to create a peaceful inner and outer world is within our grasp; now is our time to shift gears and shine!
Read More
Read Less
More
Questions?

we're standing by to help
Check out some of our other upcoming events!