Introducing the Feeling Buddies, your new best friends! Understand the whys and hows behind the Feeling Buddies, and discover how to utilize them to help children build self-regulation, manage emotions, increase wellness and establish healthy inner speech.
The Feeling Buddies utilize a unique process in which the adult teaches the child and the child teaches their Buddy, thus instilling healthy inner speech and skillsets. The regulatory skills imbedded with the Buddies provide children the tools to manage emotions, focus attention, make and sustain friendships, exhibit self-control, cooperate, follow rules, and succeed both socially and academically.
The Feeling Buddies are helpful for all children, but are essential for those experiencing anger, stress, anxiety, grief, challenging behaviors, low frustration tolerance and other difficulties. Whether you are new to the Buddies or are already using them, this 2-day event with Conscious Discipline Master Instructors Jill Molli and Lety Valero will bring new insights and depth to your practice. Join us for two days of connection and learning that will expand your children's wellness, success and self-regulatory capacities… and your own!
$699
Jill Molli
Columbia, Missouri
Jill's experience includes delivering state and national keynotes, teaching children with behavior disabilities, teaching elementary school and serving as a school counselor. Her background has proved invaluable in teaching schools and school districts how to implement Conscious Discipline. She has also taught hundreds of Conscious Discipline parenting classes, with audiences including imprisoned mothers, "Soccer Dads," and parents interested in learning more about how to parent their children. Jill is a contagious source of enthusiasm for and knowledge about Conscious Discipline.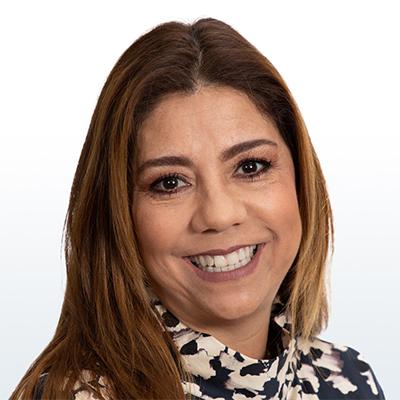 Lety Valero
Mexico
Lety Valero has over 25 years of experience in education, with a career spanning teaching, school administration, and working as a preschool director at an international school in Mexico City, Mexico. She regularly presents at national conferences in both English and Spanish and has facilitated the implementation process of Conscious Discipline in several schools around the world, playing a key role in their transformations. In her commitment, concern and dedication to the healthy emotional well-being of children, Lety created the popular and effective
Feeling Buddies
and participated in the development of the Feeling Buddies self-regulation curriculum with Dr. Becky Bailey. The Feeling Buddies provide a unique, hands-on method to walk children through the five steps of self-regulation and learn to calm themselves during times of upset or big emotions.
More Information About This Event
Here's What You'll Learn:
Big Idea
Learn how to use the innovative Feeling Buddies Curriculum to teach self-regulation, meeting the emotional needs of all children so they can reach their full social and academic potential.
Who Should Attend
This workshop is designed for teachers, counselors, behavioral specialists and administrators seeking meaningful solutions for managing challenging behaviors.
Your Facilitators
Master Instructors Jill Molli and Lety Valero will equip you with tools designed to transform challenging behaviors into academic achievement.
Workshop Materials
All attendees will receive access to training materials to print in advance of the event or download digitally to follow along on a tablet or e-reader.
Empower children with the #1 skill for success
How would you like to help your children, even the most challenging ones, regulate their emotions in five steps? The key is self-regulation, the #1 skill for academic and life success. At this two-day workshop, you'll learn how to effectively implement the Feeling Buddies Self-Regulation Curriculum step-by-step.
The Feeling Buddies Curriculum uses an innovative method to teach self-regulation to children, increasing their ability to understand and manage emotions, demonstrate empathy and achieve academically. Not only will children's behavior improve, but they'll also receive an essential skill that will serve them for a lifetime.
Here's what you'll take away:
Learn how to implement Feeling Buddies and the Safe Place, the centerpiece of your self-regulation program.
Reduce discipline referrals as you and your children develop the practice of self-regulation within your classroom.
Create a caring, safe and healthy environment for optimal learning.
Discover ideas and inspiration to prepare your own classroom and/or school Safe Place, where children can go to change their inner state from upset to calm using the self-regulatory skills you'll teach them.
Read More
Read Less
More
Questions?

we're standing by to help