For 20+ years, Conscious Discipline Institutes have raised the skillsets and mindsets of educators, administrators, mental health professionals, social workers, parents and child advocates. Discover proven strategies for breaking down barriers and experiencing lasting change with Conscious Discipline Founder Dr. Becky Bailey and Master Instructor Kim Jackson at the Conscious Discipline Institute on June 25th!
This week-long professional development event isn't your average workshop; it's an interactive experience that breathes life into the concepts and principles of Conscious Discipline. Join us to experience Conscious Discipline's transformative power for yourself. The Institutes sell out every year, so don't delay— register today!
This event aligns with ESSER fund usage.
$1,749
Location:
Facilitators:

Dr. Becky Bailey
Kim Jackson
Meet Your Instructors
Becky Bailey
Orlando, Florida
Becky A. Bailey, Ph.D., is an award-winning author, renowned teacher and internationally recognized expert in childhood education and developmental psychology. She touches thousands of lives each year through live events and over 1.2M of her top-selling books are in circulation, and Conscious Discipline has impacted an estimated 15.8M children.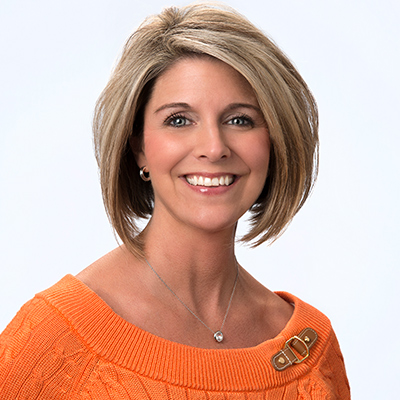 Kim Jackson
Orlando, Florida
Kim Jackson's teaching practices are true to the mission of Conscious Discipline as she inspires teachers and parents alike to think about brain development and guides young children towards independent self-regulation as a foundation for future success in life. Her 21 years in the classroom were recognized as the best representation of how to implement Conscious Discipline with a broad scope of children of cultural, linguistic, and ability diversity.
Kim has been part of the North Carolina Preschool Demonstration Program demonstrating "best practices" in action for local, state and national observers, offering coaching and support to teachers in modifying their own teaching practices. Kim works closely with universities and early childhood agencies to support their teacher education programs. She has also provided teacher training on the local, state, national, and international level.
More Information About This Event
Here's What You'll Learn:
Methodology
Learn and experience the transformational skills, powers and structures of Conscious Discipline in an interactive, brain-smart environment.
Brain State Model
Learn how to recognize three unique brain states in children and adults, and how to help yourself and others shift into the optimal Executive State.
Self-Regulation
Explore the powers and skills needed to change your perception of conflict and help you gain control of your life. Plus, learn how to empower children and other adults with this lifelong approach to self-regulation and wellbeing.
School Family
Be part of a living School Family throughout this event and learn how to foster a caring, cooperative environment that uses daily life to build wellness, community and life skills.
The Institute empowers you to be the change you want to see.
Each year, participants in this life-changing event discover the secrets to a better way of teaching, parenting and connecting. They leave with a transformational message of safety, connection, problem-solving and hope that enriches their classrooms, schools, homes and communities.
Here, you won't just learn about Conscious Discipline—you'll live it. Join us to experience Conscious Discipline's transformative power for yourself. The Institute sells out every year, so don't delay—register today.
Experience Conscious Discipline firsthand as Dr. Becky Bailey and Kim Jackson create a School Family within your week-long institute.
Learn the seven basic skills of discipline, the skills you need to respond to any situation.
Learn the seven powers of self-regulation, the powers you need to change your perception of conflict and help gain control of your life.
Create a School Family to foster a caring, cooperative environment that uses daily life to build character and social skills.
Learn the complete Conscious Discipline Brain State model.
Read More
Read Less
More
Questions?

we're standing by to help
Check out some of our other upcoming events!