Conscious Discipline with Excellence: Celebrating Diversity in Social and Emotional Learning
Join Conscious Discipline and Florida A&M University— a premier historic Black college and university— in an essential exploration of social and emotional learning from the culturally relevant experiences of Black practitioners and Conscious Discipline Certified Instructors.
At this inaugural Conscious Discipline with Excellence event, attendees will experience an interactive, Brain Smart environment as they learn about the transformational skills, powers and structures of Conscious Discipline through a minority lens.
Scheduled activities include an inspiring opening session with Conscious Discipline's founder Dr. Becky Bailey; a "Cultural Impact and School-wide Implementation of Conscious Discipline" keynote with Tanyelle Hannah (@PrincipalHannah); a series of breakout sessions along four different tracks (teachers, leaders, learners, community/family); an ice cream social; a celebratory tailgate dinner; and other exciting experiences to be announced soon!
*Although Conscious Discipline with Excellence will officially end on May 21st, all event participants have been invited to an Ecumenical Service sponsored by Florida A&M University. All activities held on Sunday, May 22nd will conclude by 1:00pm.
$599
Location:
Facilitators:

Becky Bailey
Kenedria Thurman
Latoria Marcellus
Rozlyn Grant
Here's What You'll Learn:
Big Idea
Learn and experience the transformational skills, powers and structures of Conscious Discipline through the lens of Black practitioners.
Who Should Attend
Excellence in Conscious Discipline is a universally beneficial event; however, administrators, teachers, college students, school counselors, behavior specialists, board members, parent teacher associations, and community leaders of preK through middle school students will find particular value in this experience.
Your Facilitators
Among the practitioners leading this event are Conscious Discipline's Founder Dr. Becky Bailey, FAMU's Director of Educational Research Center for Child Development Kenedria Thurman, and Conscious Discipline's Manager of Instruction and Certification Latoria G. Marcellus.
More Information About This Event
Learn and experience the transformational skills, powers and structures of Conscious Discipline in an interactive, Brain Smart environment through the lens and relevance of Black practitioners.
Join us at Conscious Discipline with Excellence as we:
Create a hub for the social and emotional development of children, families and those who serve minority populations
Catalyze networking opportunities that engage practitioners with those who work in and are a part of the Black community
Establish space for the celebration of community for minority and minority-serving leaders who are interested in implementing Conscious Discipline
Make Conscious Discipline more accessible to minority educators and community leaders
Read More
Read Less
Meet Your Facilitators
Becky Bailey
Orlando, FL
Becky A. Bailey, Ph.D., is an award-winning author, renowned teacher and internationally recognized expert in childhood education and developmental psychology. She touches thousands of lives each year through live events. Over 2.5M of her top-selling books are in circulation, and Conscious Discipline has impacted an estimated 20M children. A pioneer in social and emotional learning, Dr. Bailey has a proven track record of success spanning more than 30 years.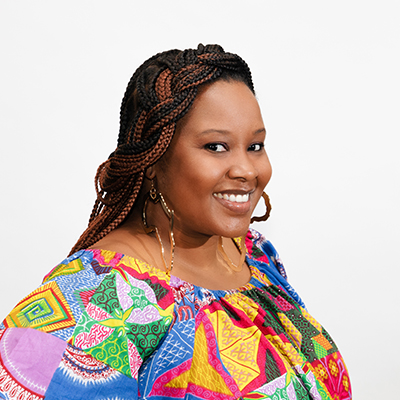 Kenedria Thurman
Tallahassee, FL
As a college student and part-time preschool teacher, Kenedria was first introduced to Conscious Discipline by Certified Instructor, Nicole Mercer. Kenedria has always had a passion for connecting with children and seeing them as able, and deserving of love and intentional learning. The introduction to the seven skills and structures for classroom management enhanced her teaching while working in faith based preschool programs and in-home child care.
Rozlyn Grant
Cleveland Heights, Ohio
Rozlyn Grant is a wife, mother of two boys and passionate early childhood educator with over 19 years' experience in teaching, administration, coaching and consulting in public and private sectors. Rozlyn has a B.A. in Child & Family Development and a M.A. Ed. in Education Administration/Adult Learning. Conscious Discipline is a way of life for Rozlyn and her family as she strives to make the world a better place one interaction at a time.
Latoria Marcellus
Ohio
Latoria Marcellus has more than18 years of experience in early childhood education as a classroom teacher and reading specialist. As a champion for education, Latoria created a two-generation nonprofit organization to uplift students and families in her community. Latoria also served as an equity coach to school districts in her county, helping to create implementation plans for transformational school change. She is a dynamic facilitator, presenter and coach whose mission is to ensure that Black children, families and educators thrive despite the constant inequities that they face in the classroom and in the world.
More
Questions?

we're standing by to help