Conscious Discipline Institute for Infants/Toddlers Dallas, TX
Join Conscious Discipline Master Instructor Angela Fraley at the Conscious Discipline Institute for Infants/Toddlers in Dallas, TX November 6-11!
The Dallas Infant/Toddler Institute offers the same life-changing experience attendees of the original Orlando Institute have enjoyed for 20+ years. Discover the proven power of the Conscious Discipline Institutes as Master Instructor Angela Fraley leads you deeper into content, facilitates essential connections, and utilizes direct video of Dr. Becky Bailey teaching key concepts in a way that addresses the unique needs of infants and toddlers ages 0-3.
This 6-day professional development opportunity isn't your average workshop; it's an interactive experience that breathes life into the concepts and principles of Conscious Discipline with real examples, real practice and real connections. Discover the tools you need to break down barriers and experience lasting change through the transformative power of Conscious Discipline.
$1,500
Here's What You'll Learn:
Methodology
Learn and experience the transformational skills, powers and structures of Conscious Discipline in an interactive, brain-smart environment.
Brain State Model
Learn how to recognize three unique brain states in children and adults, and how to help yourself—as well as infants and toddlers—shift into the optimal Executive State.
Self-Regulation
Explore the powers needed to change your perception of conflict and help you gain control of your life. Plus, learn how to instill these powers in young children.
School Family
Be part of a living School Family throughout this event and learn how to foster a caring, cooperative environment that uses daily life to build character and social skills.
More Information About This Event
Our Institutes empower you to be the change you want to see
The first three years of life are a period of incredible brain growth. Learn how to create optimal stimulation for infants and toddlers by developing:
A healthy sense of self
A mental model for relationships
A foundation for lifelong stress management
The way we respond to the needs of infants and toddlers will help or inhibit them from forming healthy life patterns. At our Institute, you'll learn how to provide the connection, attunement and social play that ensure optimal development in our youngest children.
The Institute sells out every year, so don't delay—register today.
Experience Conscious Discipline firsthand as Angela Fraley creates a School Family within your institute.
Practice Baby Doll Circle Time and other activities that ensure optimal development in infants and toddlers.
Build a foundation of safety and trust that wires young brains for cooperation, attention and impulse control.
Discover ways to optimize your time with infants and toddlers, allowing you to feel less stressed and more present.
Learn the seven basic skills of discipline, the skills you need to respond to any situation.
Learn the seven powers of self-regulation, the powers you need to change your perception of conflict and help gain control of your life.
Learn the complete Conscious Discipline Brain State model.
Read More
Read Less
Meet Your Facilitators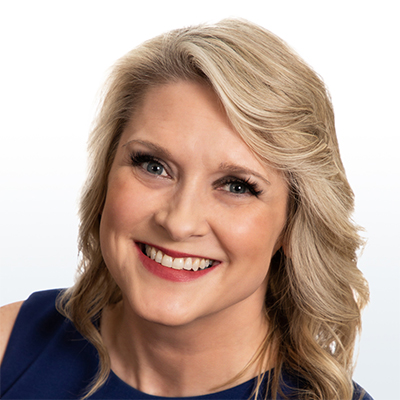 Angela Fraley
Tulsa, Oklahoma
Angela has over ten years of experience with Conscious Discipline, an intensely responsive presenting style and over 20 years in early childhood education (including extensive work with Family and Children's Services, Head Start and Parents as Teachers). She spent the first half of her career teaching pre-kindergarten, kindergarten, 3rd grade and 4th grade in a Tulsa area school, then worked for nearly a decade in the early childhood program of Community Action Project of Tulsa County. She has experience as a classroom teacher, an instructional coach and as the agency's Early Childhood Program's Training Specialist. In the training specialist position, she trained teachers and staff and worked with children in the Early Head Start and Head Start Programs of Community Action Project of Tulsa County. She also trained for Family & Children's Services, Parents as Teachers and other CAP collaborations. She is an IC & RC Certified Prevention Specialist and a Conscious Discipline Master Instructor who enjoys traveling all over the United States to share her passion about Conscious Discipline.
Though she is adept with all age groups, Angela has built her career around a passion for ages 0-5 because she recognizes it as such a critical time in a child's development. Dr. Bailey has often called her "the baby whisperer." Her engaging and responsive manner of speaking focuses on individualizing content and style to meet her audience's needs and provide practical strategies they can implement immediately with the unique children in their care. A Director of Early Learning Services in Texas recently said, "Early Head Start just spent two days with Angela Fraley and they were two of the most exciting, motivating, instructional and fun days we have ever had with a consultant. She was clear, organized, energetic and so very personable. The staff loved that she 'gets us'."
More
Questions?

we're standing by to help