For over two decades, thousands have gathered to immerse themselves in the power of Conscious Discipline. Join Master Instructor Angela Fraley to learn how to give infants/toddlers ages 0-3 the best possible start in life. Spend a week living and learning the concepts and principles of Conscious Discipline for our youngest children with real examples, real practice and real connections.
This event aligns with ESSER fund usage.
$1,500
Meet Your Instructor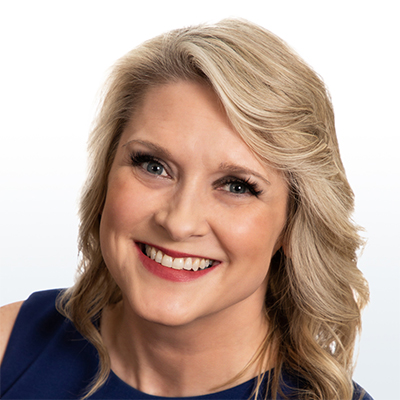 Angela Fraley
Tulsa, Oklahoma
Angela completed her graduate work at the University of Oklahoma to earn a master's degree in Prevention Science and an IC
&
RC Certified Prevention Specialist credential. Her undergraduate work took place at the University of Central Oklahoma where she obtained teaching certifications in Elementary Education, Early Childhood and Mild to Moderate Disabilities.
More Information About This Event
Here's What You'll Learn:
Transformation
Discover the hows and whys behind the transformational power of Conscious Discipline, and learn how millions have decreased problem behaviors, increased student achievement and wellness, and improved school climate and community with Conscious Discipline.
Brain State Model
Learn how to recognize three basic brain/body states in yourself and others, how to foster brain integration, and how to help yourself and others upshift to an optimal state for learning and problem-solving.
Self-Regulation
Explore the Seven Powers for Conscious Adults, a mindset shift that focuses on self-regulation and changing perceptions about conflict so we can teach, live and model healthy behaviors. Then learn Seven Basic Skills of Discipline that provide actionable strategies for working with children.
School Family
Learn the importance of a School Family and how to create one through both instruction and personal experience as you become part of a compassionate, cooperative School Family during the event.
The Institute empowers you to be the change you want to see.
The first three years of life are a period of incredible brain growth. Learn how to create optimal stimulation for infants and toddlers by developing:
A healthy sense of self
A mental model for relationships
A foundation for lifelong stress management
The way we respond to the needs of infants and toddlers will help or inhibit them from forming healthy life patterns. At our Institute, you'll learn how to provide the connection, attunement and social play that ensure optimal development in our youngest children.
The Institute sells out every year, so don't delay—register today.
Experience Conscious Discipline firsthand as Angela Fraley creates a School Family within your institute.
Practice Baby Doll Circle Time and other activities that ensure optimal development in infants and toddlers.
Build a foundation of safety and trust that wires young brains for cooperation, attention and impulse control.
Discover ways to optimize your time with infants and toddlers, allowing you to feel less stressed and more present.
Learn the seven basic skills of discipline, the skills you need to respond to any situation.
Learn the seven powers of self-regulation, the powers you need to change your perception of conflict and help gain control of your life.
Learn the complete Conscious Discipline Brain State model.
Read More
Read Less
More
Questions?

we're standing by to help
Check out some of our other upcoming events!
Creating the School Family
Special Offer: Get 15% off From Chaos to Calm with your purchase of Creating the School Family. A school's climate impacts the success of all who learn and work within it. Discover essential practices for shifting from power struggles to cooperation, from blaming to problem-solving and from bullying to...
View Event