Conscious Discipline Institute Session B
For over two decades, thousands have gathered in Orlando to immerse themselves in the power of Conscious Discipline. In July 2022, Master Instructor Kim Jackson will facilitate this informative and inspiring event.
Spend seven days living and learning the concepts and principles of Conscious Discipline with real examples, real practice and real connections. This interactive experience empowers you to discover the skills and tools you need to create transformational change.
$1,500
Here's What You'll Learn:
Methodology
Learn and experience the transformational skills, powers and structures of Conscious Discipline in an interactive, brain-smart environment.
Brain State Model
Learn how to recognize three unique brain states in children and adults, and how to help yourself and others shift into the optimal Executive State.
Self-Regulation
Explore the powers needed to change your perception of conflict and help you gain control of your life. Plus, learn how to impart these powers to adults and children.
School Family
Be part of a living School Family throughout this event and learn how to foster a caring, cooperative environment that uses daily life to build character and social skills.
More Information About This Event
Our Institutes empower you to be the change you want to see
Each year, participants in this life-changing event discover the secrets to a better way of teaching, parenting and connecting. They leave with a transformational message of safety, connection, problem-solving and hope that enriches their classrooms, schools, homes and communities.
Here, you won't just learn about Conscious Discipline—you'll live it. Join us to experience Conscious Discipline's transformative power for yourself. The Institute sells out every year, so don't delay—register today.
Experience Conscious Discipline firsthand as Kim Jackson creates a School Family within your week-long institute.
Learn the seven basic skills of discipline, the skills you need to respond to any situation.
Learn the seven powers of self-regulation, the powers you need to change your perception of conflict and help gain control of your life.
Create a School Family to foster a caring, cooperative environment that uses daily life to build character and social skills.
Learn the complete Conscious Discipline Brain State model.
Read More
Read Less
Meet Your Facilitators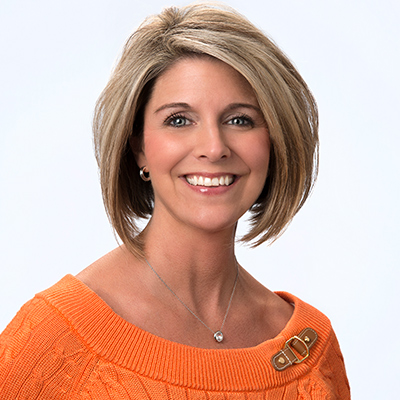 Kim Jackson
Orlando, FL
Kim Jackson is a master teacher who is dedicated to providing the very best learning experiences possible for each child in her care. She graduated from Winthrop University with a Bachelor's Degree in Early Childhood Education. She has been teaching and coaching in the public schools of North and South Carolina for over 23 years and has been part of the North Carolina Preschool Demonstration Program, modeling best practices in action. Kim provides teacher training at the local, state and national level.
More
Questions?

we're standing by to help