According to the CDC, 1 in 36 children in the United States have Autism Spectrum Disorder (ASD). Understanding how to help these children navigate classroom dynamics, academics, social interactions, self-regulation and their own unique brains is critical for their lifelong success. Learn how to utilize Conscious Discipline to support students with ASD in connecting, developing social skills, managing emotions, learning and thriving.
This event aligns with ESSER fund usage.
$699
Location:
Facilitators:

Dr. Becky Bailey
Kim Jackson
Meet Your Instructors
Becky Bailey
Orlando, Florida
Becky A. Bailey, Ph.D., is an award-winning author, renowned teacher and internationally recognized expert in childhood education and developmental psychology. She touches thousands of lives each year through live events and over 1.2M of her top-selling books are in circulation, and Conscious Discipline has impacted an estimated 15.8M children.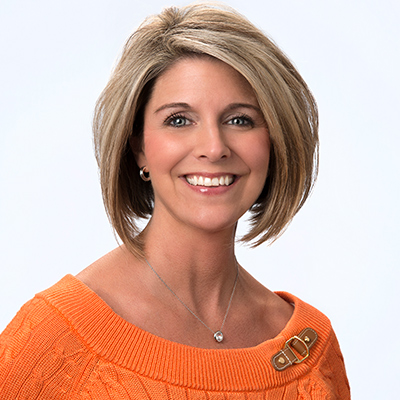 Kim Jackson
Orlando, Florida
Kim Jackson's teaching practices are true to the mission of Conscious Discipline as she inspires teachers and parents alike to think about brain development and guides young children towards independent self-regulation as a foundation for future success in life. Her 21 years in the classroom were recognized as the best representation of how to implement Conscious Discipline with a broad scope of children of cultural, linguistic, and ability diversity.
Kim has been part of the North Carolina Preschool Demonstration Program demonstrating "best practices" in action for local, state and national observers, offering coaching and support to teachers in modifying their own teaching practices. Kim works closely with universities and early childhood agencies to support their teacher education programs. She has also provided teacher training on the local, state, national, and international level.
More Information About This Event
Here's What You'll Learn:
Big Idea
Discover how to utilize Conscious Discipline to promote social, emotional and academic success in students with ASD through enhanced routines, rituals and self-regulation. Transform your educational approach with strategies for creating an educational culture in which all stakeholders thrive. Cultivate a sense of belonging, connection, cooperation and joy, even with students who seem resistant or unreachable.
Who Should Attend
Educators, administrators, special education teachers, social workers, school counselors, school psychologists and parents for age groups of 3 and up will discover essential strategies for working with children with ASD. Previous knowledge and implementation of Conscious Discipline is helpful, but not essential.
Your Facilitators
Facilitators Dr. Becky Bailey, and Master Instructor Kim Jackson will draw on expertise and personal experience to equip you with the tools you need to help students with ASD thrive.
Workshop Materials
All attendees will receive access to training materials to print in advance of the event or download digitally to follow along on a tablet or e-reader.
Integrate SEL and self-regulation into everyday interactions and structured activities.
An estimated 1 in 36 children in the United States have Autism Spectrum Disorder (CDC, 2020). Conscious Discipline's adult-first, transformational and trauma-responsive approach provides adults with a clear pathway for preparing these children with the connections and skills required for lifelong success.
At this two-day workshop, Dr. Becky Bailey and Master Instructor Kim Jackson will teach you how to use Conscious Discipline with children who have ASD. You'll learn evidence-based strategies to create a cooperative, compassionate, equitable and sustainable educational culture in which all children can thrive.
Key objectives include:
Learn how to use Conscious Discipline to increase the social and emotional learning of children with ASD, including those who seem resistant, reactive or unreachable.
Build a better understanding of brain development as it relates to children with ASD, including why a student with ASD may react differently.
Develop an understanding of why it's helpful to present information differently for students with ASD, and how to do so effectively.
Modify routines, rituals and self-regulatory strategies to responsively reach students with ASD.
Uncover powerful strategies for fostering the connections and SEL skills that set the stage for lifelong success.
Establish a sustainable, equitable School Family culture that cultivates belonging, connection, cooperation and joy.
Read More
Read Less
More
Questions?

we're standing by to help
Check out some of our other upcoming events!
Building your Base
A structure is only as strong as the foundation it's built upon. Building Your Base provides the practices and planning you need to lay the strongest possible foundation for Conscious Discipline implementation in your school. Centered around the Ten Essentials for Implementation and a personalized Action Planner, this hands-on...
View Event
Creating the School Family
A school's climate impacts the success of all who learn and work within it. Discover essential practices for shifting from power struggles to cooperation, from blaming to problem-solving and from bullying to healthy relationships. Drawing on 40+ years of classroom experience and the evidence-based, trauma-informed practices of Conscious Discipline, Vicky...
View Event