Building Trauma-Sensitive Classrooms and Schools: 7 Strategies for Teachers and Administrators
7 Strategies for Teachers and Administrators
Almost half of the children in the United States are suffering one or more types of trauma. As headlines display the terrifying results of unaddressed trauma with increasing frequency, we can't help but ask ourselves what we can do to heal our nation. At this Providence, Rhode Island event, you'll learn specific, evidence-based strategies to reach the children of trauma. Learn how to build an inclusive educational environment that promotes growth and healing for all children.
$500
Location:
Facilitators:

Dr. Becky Bailey
Kim Jackson
Here's What You'll Learn:
Big Idea
Understand the impact of trauma, learn specific steps to reach and build resiliency in the children of trauma, and create an educational environment that serves as both safe haven and safety net.
Who Should Attend
Educators and administrators of children elementary and younger will discover immediate, essential skills for building trauma-sensitive classrooms and reaching traumatized children. Customizable for middle school.
Your Facilitators
Dr. Becky Bailey and Master Instructor Kim Jackson will delve deeper into trauma and its remedies.
Workshop Materials
All attendees will receive a workshop handout and attendee tote bag.
Replace educational practices that compound the problem with Brain Smart strategies that enhance resilience, connection and cooperation.
Almost half of the children in the United States – approximately 35 million – have experienced one or more types of trauma. Trauma is different from regular life stressors because it causes a sense of intense fear, terror and helplessness that's beyond the normal range for typical experiences. Barely a week goes by without another news story about a tragic cry for help and the subsequent loss of innocent life.
Educators have the unique opportunity to help these traumatized children feel safe and connected in the classroom through Conscious Discipline. Maybe you seek a way to feel empowered and take action to remedy this growing concern, or maybe you've watched the 3-Session Trauma Webinar with Dr. Becky Bailey and are looking for more in-depth information. Whatever brought you here, register today to discover how to recognize and reach the children of trauma, changing their life trajectory for the better.
This 2-Day Workshop will take a deeper look into trauma in children and the impact it has on the quality of life as these children develop and grow into adulthood.
During this Workshop, you will learn to create a safe learning environment, plus:
Understand the impact of trauma on the brain and behavior
Learn how to reach relationship-resistant children to increase cooperation
Create a culture of compassion, embracing marginalized children
Implement seven interventions that help traumatized children learn in school
Help lay the groundwork for a lifetime of resilience for all children
Event content is geared toward elementary ages and younger. However, information can be customized by middle school teachers, especially those with experience implementing Conscious Discipline.
Read More
Read Less
Meet Your Facilitators
Dr. Becky Bailey
Orlando, FL
Dr. Becky Bailey is an award-winning author, renowned educator and internationally recognized expert in childhood education and developmental psychology. She is the creator of Conscious Discipline, a trauma informed program that transcends positive discipline to help families and educators become more resilient, more compassionate and better equipped to handle whatever challenges, conflicts or upsets life sends their way. Through Conscious Discipline, Dr. Bailey has inspired and trained more than 3 million educators and caregivers, impacting an estimated 15.8 million children. She has authored 21 books related to guidance and discipline, several of which have won national awards. She currently has over 1.2 million books in circulation.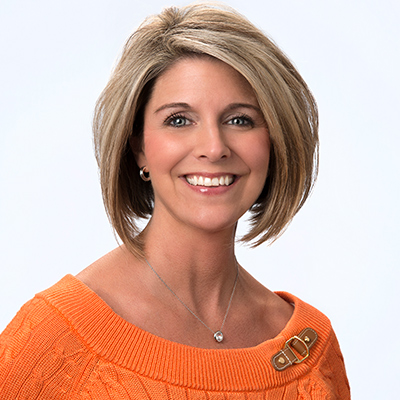 Kim Jackson
Orlando, FL
Kim Jackson is a master teacher who is dedicated to providing the very best learning experiences possible for each child in her care. She graduated from Winthrop University with a Bachelor's Degree in Early Childhood Education. She has been teaching and coaching in the public schools of North and South Carolina for over 23 years and has been part of the North Carolina Preschool Demonstration Program, modeling best practices in action. She has extensive experience working with children with autism. Kim provides teacher training at the local, state and national level.
More Information About This Event
More
Questions?

we're standing by to help