Incidents of anger and rage are on the uptick nationwide, and those in the field of education are tasked with managing yet another layer of challenges as a result. Join Dr. Becky Bailey, the founder of Conscious Discipline, with Master Instructor Kim Jackson in an essential exploration of anger and rage that will change how you see and handle all forms of upset. Learn about the different forms of anger, including the specific form that is intensifying due to today's high-stress, high-speed environment. Discover strategies that empower you to respond in ways that deescalate rather than escalate, actionable plans for establishing a Rage Prevention and Intervention Program, and foundational components for creating a Calming And Recovery Environment (C.A.R.E.) to supplement or replace In School Suspension (I.S.S.) classrooms.
$699
Location:
Facilitators:

Dr. Becky Bailey
Kim Jackson
Meet Your Instructors
Becky Bailey
Orlando, Florida
Becky A. Bailey, Ph.D., is an award-winning author, renowned teacher and internationally recognized expert in childhood education and developmental psychology. She touches thousands of lives each year through live events and over 1.2M of her top-selling books are in circulation, and Conscious Discipline has impacted an estimated 15.8M children.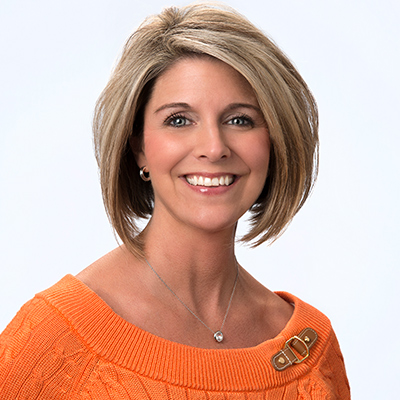 Kim Jackson
Orlando, Florida
Kim Jackson's teaching practices are true to the mission of Conscious Discipline as she inspires teachers and parents alike to think about brain development and guides young children towards independent self-regulation as a foundation for future success in life. Her 21 years in the classroom were recognized as the best representation of how to implement Conscious Discipline with a broad scope of children of cultural, linguistic, and ability diversity.
Kim has been part of the North Carolina Preschool Demonstration Program demonstrating "best practices" in action for local, state and national observers, offering coaching and support to teachers in modifying their own teaching practices. Kim works closely with universities and early childhood agencies to support their teacher education programs. She has also provided teacher training on the local, state, national, and international level.
More Information About This Event
Here's What You'll Learn:
Big Idea
Gain a better understanding of rage and anger, and discover what you can do to better manage yourself and deescalate the situation when faced with intense upset from peers, parents and children.
Who Should Attend
Anger & Rage is a universally beneficial event; however, Administrators, Teachers, School Counselors, Behavior Specialists, Board Members and Parent Teacher Associations of PreK through Elementary students will find particular value in this 2-day experience.
Your Facilitators
Dr. Becky Bailey, the founder of Conscious Discipline, and Master Instructor Kim Jackson deliver research, practical application, and personal experiences that help you understand this complex and sensitive information in accessible, immediately-useful ways.
Workshop Materials
All attendees will receive access to training materials to print in advance of the event or download digitally to follow along on a tablet or e-reader.
Heal for a healthier tomorrow
Join Dr. Becky Bailey and Kim Jackson for two intense days of information, reflection and application in which you will:
Learn about the seven basic forms of anger and utilize this information to better manage your own internal states and respond effectively when faced with others' anger.
Understand reactive violence and discover specific strategies that empower you to respond in a way that will deescalate rather than escalate the situation.
Identify the difference between rage and anger, and learn how to respond to each within yourself and with coworkers, parents and children.
Understand how loss is related to the cycle of violence and how to change the cycle for better outcomes.
Learn how to create an effective brain-based and trauma-informed Rage Prevention and Intervention Program.
Discover the intention behind, evidence for and foundational components of a Calming and Recovery Environment (C.A.R.E.) as an alternative to or enhancement for In School Suspension (ISS) classrooms, and explore an in-house model of a C.A.R.E. room.
Read More
Read Less
More
Questions?

we're standing by to help
Check out our other upcoming events!
Creating the School Family
Special Offer: Get 15% off From Chaos to Calm with your purchase of Creating the School Family. A school's climate impacts the success of all who learn and work within it. Discover essential practices for shifting from power struggles to cooperation, from blaming to problem-solving and from bullying to...
View Event